Céline Dion Shares Update About Her Health, Singer Says She's 'Doing Much Better Now'
Céline Dion Shares Update About Her Health, Singer Says She's 'Doing Much Better Now'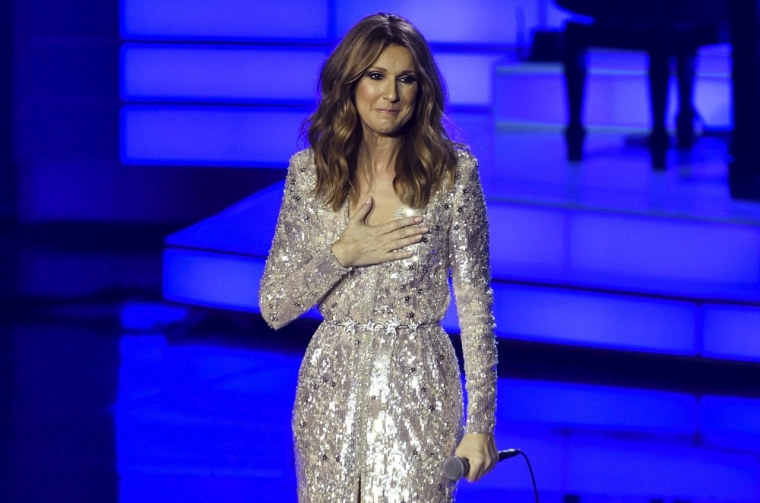 Céline Dion recently offered an update about her health after having to cancel some shows "on doctor's orders."
In an Instagram post, Dion shared a cheery photo of herself posing with British singer Adele, who saw one of her shows earlier this month. Addressing her health issues, the 49-year-old admitted that she "had a pretty rough time during the last couple of weeks."
She explained, "A lot of people have been hit with cold and flu bugs ... but I'm doing much better now. Wasn't able to do all my shows, but was thrilled that Adele came to one of them ... I love her so much!!"
On Jan. 13, the "My Heart Will Go On" singer took to Twittter to apologize to her fans after canceling so many shows. "I know that I'm disappointing you, the people who support me the most," she wrote , "and it hurts me beyond words."
AEG Presents, AXS, Caesars Palace and The Colosseum also apologized for the canceled tour dates and offered refunds to all fans who purchased tickets. However, they denied responsibility for expenses connected to the cancellation of any of Dion's concerts (i.e., hotel and travel).
Meanwhile, sales for Dion's upcoming Taipei concert seems to be doing very well. Reports confirmed that over 300,000 fans crashed the ticketing system after tickets for her first-ever series of concerts in Taipei. As a result, a third show has been added to accommodate more concertgoers.
The singer is reportedly planning on staying in Taipei for seven days to experience the country's culture. Dion will also perform in other Asian countries such as Japan, Macao, Singapore, Indonesia, Thailand and the Philippines. Complete details about her tours can be viewed on her official website.