Colin Kaepernick Net Worth 2016: Will the National Anthem Protest Hurt the Income of San Francisco 49ers Quarterback? NFL Salary & Endorsement Deals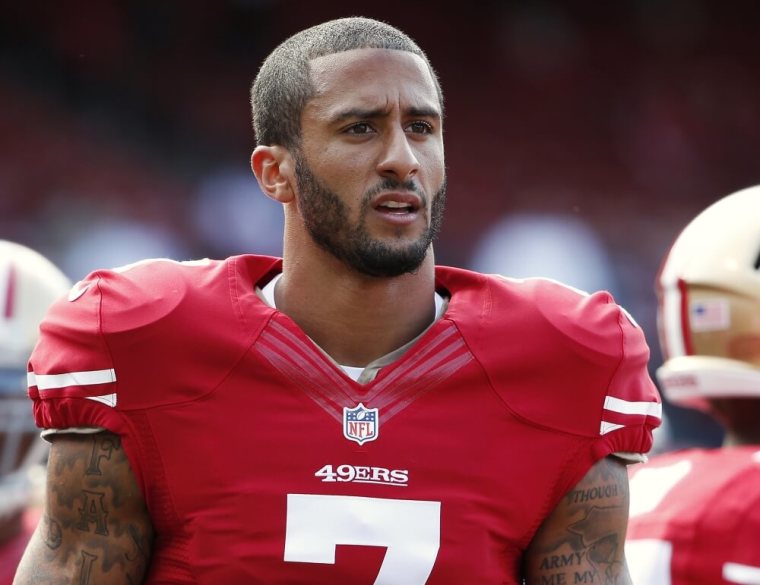 San Francisco 49ers quarterback Colin Kaepernick immersed himself into controversy after he refused to stand for the playing national anthem of the United States. The NFL star gained both praise and criticism for the notorious move. Will his income suffer after the much talked about national anthem protest?
Kaepernick's Net Worth for 2016

According to The Richest, Kaepernick's net worth for 2016 is valued at $22 million. Majority of his wealth came from his 2015 NFL earnings that include a salary of $10.4 million from the 49ers and an incentive of $4,900. The 28-year-old football quarterback also received roster and workout bonuses worth $1.650 million, as well as, a signing bonus of $2,465,753.
Per Spotrac, Kaepernick will earn a base salary of $11.9 million this 2016 as part of his 6-year $114-million contract with the 49ers. He will also receive $2,465,753 as signing bonus for the year, $1.125 million as roster bonus and $400,000 as workout bonus.
On the other hand, Money Nation has a lower estimate on Kaepernick's net worth for 2016. The website listed the QB's net income at $17.2 million, which is half as big as Hillary Clinton's net worth. It is also 253 times bigger than the net worth of a typical American family.
Kaepernick's Endorsement Deals
Money Nation stated that Kaepernick's net worth is fairly typical for an NFL star quarterback who has been in the league for five years. He started with a relatively high salary of $931,000 and immediately jumped to a pay level of approximately $16 million a year.
The controversial NFL player also generated big income from his lucrative endorsement deals with popular brands that include Nike, Subway and McDonald's. In 2015, the QB earned around $3 million from his endorsement deals alone.
The Effect of Kaepernick's National Anthem Protest

Kaepernick's national anthem protest made his jersey become one of the NFL's top sellers. According to the New York Post, the QB's jersey sales at the 49ers online store soared to the top spot after the controversy exploded.
Kaepernick posted on his Instagram account that he will donate the proceeds of his jersey to the community. The NFL star will receive around $1 million for his merchandise sales.
Amid the booming income, Money Nation predicted that the national anthem protest will badly hurt the NFL star financially in the coming months. The personal finance resource website projected that Kaepernick will lost more than $2 million each year in salary earnings and $3 million in endorsements.
Money Nation explained that the 49ers did not impose any disciplinary action on Kaepernick, but he was demoted as a backup QB. He lost the starting role to Blaine Gabbert. If he will remain in the position in the upcoming NFL seasons, his salary will drop along with his bonuses and endorsement deals.