David Foster, Katharine McPhee Attend Grammys 2018 Party Together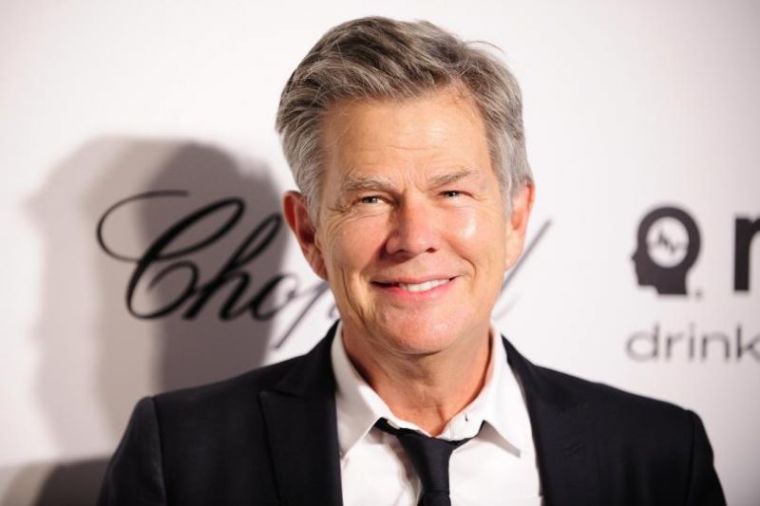 David Foster has a lot of love for Katharine McPhee and he's not shy about it.
On Sunday, the music producer attended Steven Tyler's inaugural Grammy Awards viewing party in Hollywood. He told Us Weekly on the red carpet that he was at the event to show support for Janie's Fund charity, which focuses on sexual abuse victims. 
McPhee signaled for him to walk inside with her, so Foster cut the red carpet interview short and told the reporter, "Excuse me, I've got to go get my girl." When pressed further about their relationship, the Grammy responded with a laugh, "Oh, we don't talk about that."
It was reported earlier this month that Foster has no plans of marrying McPhee. Although the couple has been spotted multiple times together, a source told E! News that they are "enjoying the bond that they share right now."
The insider added, "David has not shown any interest in getting married again. He hasn't discounted how he feels about Katherine but there are no plans for them to even get engaged anytime soon."
Both McPhee and Foster have active careers in the music industry. Foster is a business mogul and a producer, while McPhee started her career as an American Idol contestant. She has since starred in multiple projects, including the TV show "Smash."
Foster had already gone through four marriages — the first one to singer B.J. Cook (1972 to 1982), to Rebecca Dyer (1982 to 1986), to songwriter Linda Thompson (1991 to 2005) and to model Yolanda Hadid (2011–2017). His recent split with Hadid was announced in 2015, but the divorce was only finalized last year.
Katharine, on the other hand, also had her share of failed relationships. She tied the knot with producer Nick Cokas in 2008. In Oct. 2013, McPhee was seen locking lips with her married "Smash" director Michael Morris. Cokas and McPhee then announced their separation in May 2014, and it was finalized in Feb. 2016.