Demi Lovato's 2018 Tour Will Include Free Therapy for Fans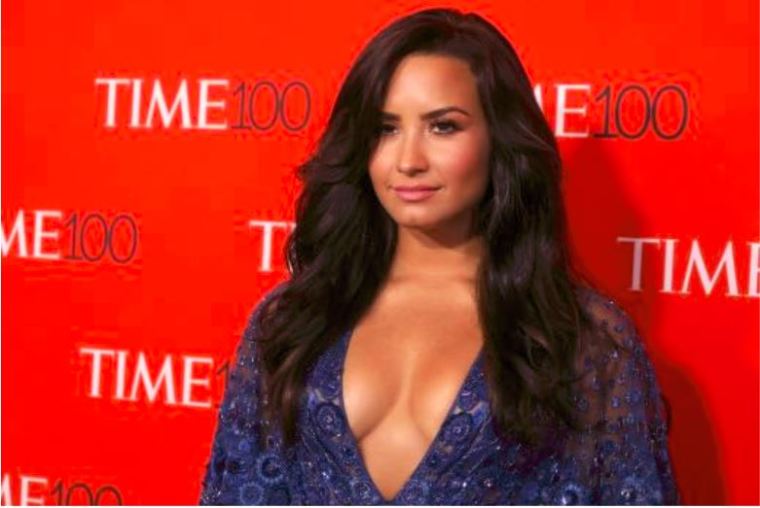 Demi Lovato will be providing free therapy to concertgoers at her upcoming tour.
Despite her hectic schedule, Lovato's fight to destigmatize mental illness continues. The former Disney star announced on Wednesday that she will be bringing CAST Centers — the wellness and treatment program she previously attended and now co-owns — on the road with her during her tour. They will be giving free group therapy sessions to fans who will watch her concert.
"It's basically like a therapy session before the concerts and we have speakers from all over and we're also helping out with different charities from around the country," Lovato said during an appearance on Good Morning America. "So it'll be an incredible, very moving and inspiring experience," she continued.
This is not Lovato's first time to give free therapy to fans. In 2016, she also offered such services during her Future Now tour with close pal Nick Jonas. According to reports, the "Tell Me You Love Me" singer's upcoming tour, which also features DJ Khaled and Kehlani, will kick off on Feb. 26 in San Diego and wrap up on March 31 in Tampa.
Lovato and the CAST Centers team are offering the sessions for free to anyone at least 16 years old who has a concert ticket. Interested fans are advised to sign up at CASTonTour.com.
The former X Factor judge announced last week that she has officially given up on dieting. Lovato recently took to Twitter to talk about a photo shoot where she felt "gross" because of her body.
Instead of being too harsh on herself, the 25-year-old said she is "choosing to accept what I see because I love myself for who I am and your love and support gets me through moments like this." She also encouraged her social media followers who are going through the same body image issues to practice self-acceptance, saying, "if I can do it, you can too!"