'NASCAR' 15, 16 Release Date Details for PS3, PS4, Xbox One, 360, PC Announced
'NASCAR' 15, 16 Release Date Details for PS3, PS4, Xbox One, 360, PC Announced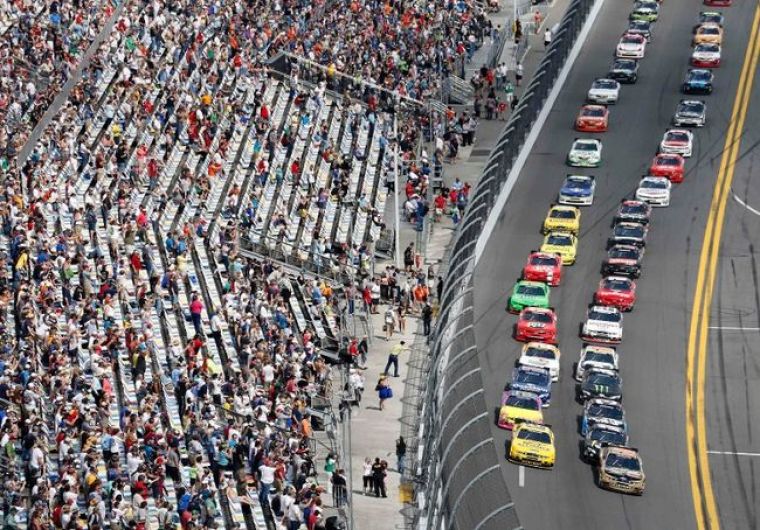 The video game franchise "NASCAR" has found a new home in Charlotte, North Carolina after DMi Games acquired the official license for NASCAR's video games and other digital entertainment media.
The company announced the move on Jan. 17 through its official website.
"As of January 1, 2015, DMi became NASCAR's license for video games. It is a deal that has been in the works for several months," wrote Ed Martin, the President of DMi, Inc.
Martin also explained what it meant for the franchise, saying that thanks to the long-term license, they can develop and publish games across various platforms, such as consoles, mobiles and PCs.
They also shared good news as racing game enthusiasts can expect a new "NASCAR" game next year.
"We are already hard at work on several new games including an all-new NASCAR racing sim created by DMi for PlayStation 4, Xbox One and PC that we expect to release in 2016," Martin wrote.
Some might consider all this a good move for the game franchise, especially as North Carolina is the home of NASCAR's main headquarters.
DMi Games also cleared up that status of Eutechnyx, which held the NASCAR license from 2008 until since last year.
Eutechnyx will still be releasing "NASCAR '15" to the PlayStation 3, Xbox 360 and Windows PC in the spring as promised. It's not a new game though, rather an update to last year's "NASCAR '14."
Other than that, DMi acquire the rest of Eutechnyx's NASCAR-related assets, which will help them speed up the development process of their 2016 yet-to-be named "NASCAR" game.
NASCAR games were originally developed from the 1990s to the early 200s by EA Sports and Papyrus, before EA Sports took over exclusively in 2003. EA Sports stepped down in 2008 leading to Eutechnyx and Activision acquiring it in 2008 until 2014 before DMi took over.
Eutechnyx's last game for the franchise was last year's "NASCAR '14" with Deep Silver as publisher.