Dog Swallows 111 Pennies: Emergency Surgery Required for Jack Russell Terrier (VIDEO)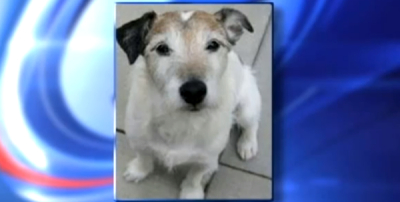 A dog has swallowed 111 pennies, sparking veterinarians to take the mutt into emergency surgery to save the dog's life.
The New York Jack Russell terrier, named Jack, was found to have swallowed 111 pennies last week, causing him to become extremely ill.
The New York Daily News has reported that the dog ate the mass pile of coins as he was "licking up crumbs from a leftover bagel."
The dog's owner, Tim Kelleher, did not see the dog eating the coins but it quickly became clear that he was sick and suffering from ingesting something, and when he began vomiting Kelleher knew action had to be taken.
The 13 year old jack russell's owner rushed him to a Manhattan veterinarians for treatment, and he was later admitted for emergency surgery to remove the more than 100 coins from his stomach.
Jack was put under anesthetic by the doctors, and was cut open so that the surgeons could painstakingly remove the coins carefully five at a time.
Doctors had said that the zinc contained in the pennies were potentially poisonous for the dog if left in the stomach for too long, and could potentially kill him.
However, the emergency surgery was successful and the doctors were able to remove all 111 pennies from his stomach. Jack the coin addict is now quickly recovering and getting back to his normal self.
Here is a video report of the incident: