England vs. Italy – Watch Euro 2012 Online Live Stream
England vs. Italy takes place Sunday in the final Euro 2012 quarter final game. Many are saying this game is too close and predicting extra time or even penalties. If penalties do happen neither of these sides have a very impressive record and again it would be anyone's guess as to who would come out on top. England vs. Italy kicks off at 2.45 p.m. EST and can be watched live on ESPN or online through live streaming (link below).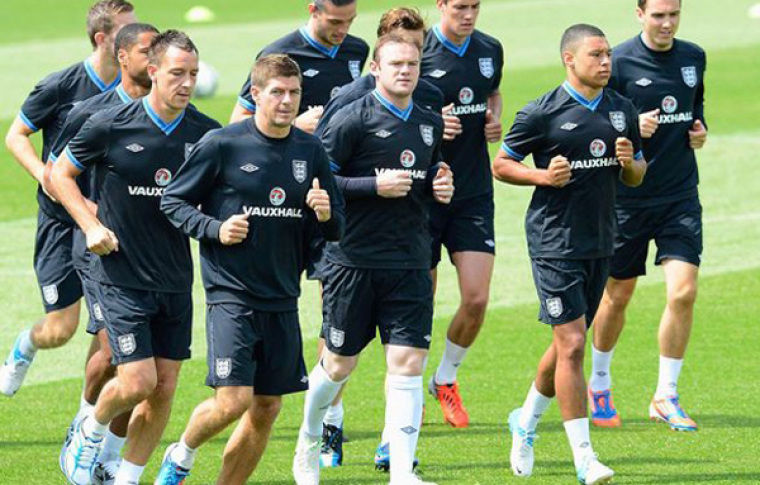 Although many made a big deal out of England coming top of Group D and thereby avoiding Spain in the quarter finals, Italy are hardly a much better prospect. They are four-times world champions and are notoriously difficult to break down and defeat; even Spain could not win against them in the group stages and could only manage a draw.
Extraordinarily Italy have only lost two knock out games in major tournament soccer in the past 24 years.
England on the other hand are a very mixed knock out record, especially in the quarter finals. They have lost seven of their 10 knock out games in Euro and World Cup soccer tournaments.
However, under new manager Roy Hodgson England have taken on the look of a side very much similar to the Italian style; hard to break down, and hard to defeat in the 90 minutes. Many believed England would not be able to make it out of the group stages, but they ended up winning Group D, which also included France, who went into the tournament unbeaten in more than 20 consecutive games.
Wayne Rooney has just come back from suspension and scored the vital winner in England's final group game win against Ukraine. They will once again be looking to their best player to spearhead their attack, and it is believed Danny Welbeck should retain his place alongside his Manchester United teammate in the starting line up.
England vs. Italy kicks off at 2.45 p.m. and can be watched live on ESPN, or alternatively fans can be watch online through live stream on ESPN3 by clicking HERE.