Evander Holyfield Mansion Foreclosed With Boxing Legend Owing $14 Million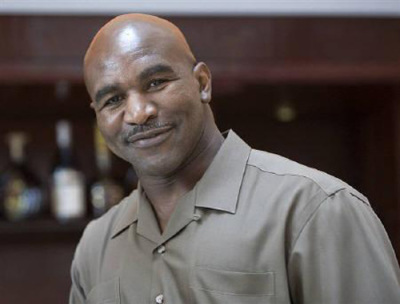 Evander Holyfield's mansion is reportedly being foreclosed and the boxing legend is being forced to move out of his Georgia property after he failed to find agreeable terms with the bank.
According to TMZ the former heavyweight boxing champion was in debt by more than $14 million on the huge 54,000 square foot mansion, leading to the bank foreclosing on the property. Holyfield is said to have fallen behind on his mortgage repayments, as well as owing money to U.S. tax officials. The financial troubles do not stop there for the former boxer; he also allegedly owes a lot of money in back child support payments.
It has been reported that the bank has already held the foreclosure auction and sold the property off for $7.5 million.
Holyfield was initially allowed to continue living in the property on a temporary basis as a permanent deal was attempted to be struck. However, amicable terms were not forthcoming and the boxer is now being forced to move out.
Holyfield is a former Undisputed World Champion in both the cruiserweight and heavyweight divisions, and boxed with the nickname "The Real Deal." After winning the bronze medal in the Light Heavyweight division at the 1984 Summer Olympics, he debuted as a professional at the age of 21.
After becoming the Undisputed Cruiserweight Champion Holyfield moved up to heavyweight in 1988, defeating Buster Douglas for the The Ring, Lineal, WBC, WBA and IBF titles in 1990. The boxer became one of the most successful boxers in history with victories over some of the best fighters in the era including George Foreman, Larry Holmes, Riddick Bowe, Ray Mercer, Mike Tyson (x2), Michael Moorer, John Ruiz, Michael Dokes and Hasim Rahman.
He is the only World Heavyweight Champion to win belts on four separate occasions; winning the WBA, WBC, and IBF titles in 1990, the WBA and IBF titles in 1993 and the WBA title in 1996 and 2000.
Evander Holyfield Forced To Sell Home At Public Auction