'Girl Meets World' Season 3 Spoilers and Updates: Writers of Disney Channel Sitcom Tease Major Topanga-Riley Fight, Drop Worrisome Hint About Season 4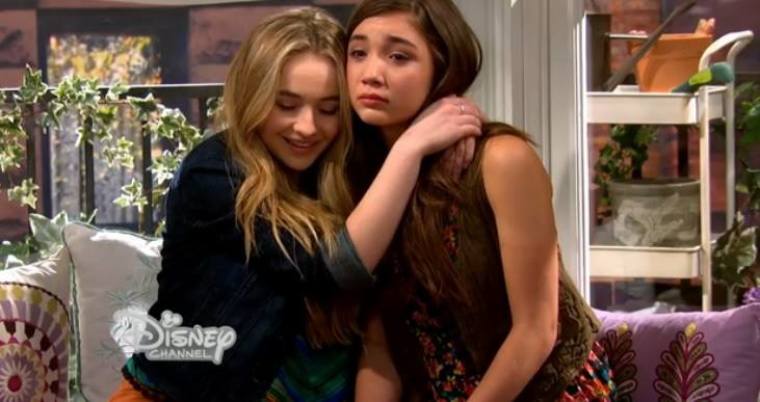 "Girl Meets World" (GMW) Season 3 is down to its last six episodes. The writers of the hit Disney Channel sitcom recently dropped hints what to expect for the rest of the season, including a major Topanga-Riley fight and the show's "goodbye."
Season 3's Remaining Episodes

The GMW writers announced on Twitter that the remaining episodes of Season 3 are titled "World of Terror 3," "Her Monster," "Hollyworld," "A Christmas Maya" and "World Meets Girl." The third installment will wrap with the finale "Sweet 16."
In another tweet, the GMW writers hinted that the show's Halloween episode, "World of Terror 3," will not showcase any of the "Rilaya," "Rucas" and "Lucaya" tandem. As previously reported, the "Monstober" episode will feature an alternate universe where Riley Matthews (Rowan Blanchard) and Maya Hart (Sabrina Carpenter) are not friends.
The GMW writers also implied that a serious fight between Riley and her mother Topanga (Danielle Fishel) will take place on Episode 16, "Her Monster." They called the upcoming feud "the mother-daughter fight of the century."
Worrisome Hint About Season 4

Some fans were worried that the latest tweet of the GMW writers is an implication of the sitcom's cancellation. It is the notable that the tweet contains the word "goodbye," which could be interpreted as "Girl Meets Goodbye."
"Who are we saying goodbye to?" a Twitter follower named Brunette Rapunzel asked. "Hopefully that goodbye isn't forever," another fan commented.
Most fans who reacted to the GMW writers' tweet said that they are not yet ready to say goodbye to the show, while others demanded Disney Channel to renew the sitcom for its Season 4. Some fans also suggested moving the show to Freeform, where it can freely tackle mature storylines and get the number of seasons that it deserves.
Uncertainties

As of press time, Disney Channel has not yet renewed GMW for its Season 4. In the past weeks, speculations are rife that the network will cancel the show because of its declining ratings.
Recent figures showed that GMW's number of viewers remains relatively high, however, it keeps on declining as seasons progressed. Season 3 is on track to becoming the lowest-rated installment with its 14 episodes averaging 1.83 million U.S. viewers. This number of viewers is much lower compared to Season 2's (30 episodes) average of 2.28 million and Season 1's (20 episodes) 2.74 million.
"Girl Meets High School: Part Two" (Episode 2) is currently the highest-rated episode of the third season after it engaged 2.23 million viewers. On the other hand, "The Great Lady of New York" (Episode 13) is so far the season's lowest-rated episode, with 1.42 million viewers.