'Girl Meets World' Season 4 Release Date, Spoilers & Updates: Petition to Move Disney Channel Sitcom to Freeform Close to Hitting Target, Fourth Installment Remains Uncertain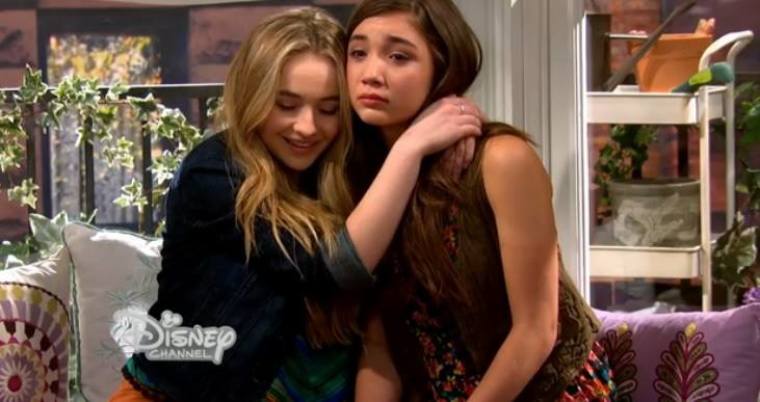 The renewal of "Girl Meets World" for its Season 4 remains uncertain. As cancellation rumors swirl around, avid fans initiated online petitions to save the Disney Channel's coming-of-age sitcom.
From Disney Channel to Freeform

A Change.org petition to transfer "Girl Meets World" from Disney Channel to Freeform is close to hitting its target of accumulating 50,000 supporters. A fan with the username Smurf Vlogs started the appeal six months ago and as of press time, it already generated more than 47,000 supporters.
According to the petitioner, no Disney Channel show has gone beyond four seasons. The fan added that "Girl Meets World" should be moved to Freeform so that the hit sitcom will be provided with additional seasons that it deserves.
Mature Subjects
Smurf Vlogs pointed out that Disney Channel has restrictions and it is more catered to kids. In order for the show to reach its fullest potential, the petitioner said that the ideal thing to do is to transfer it to Freeform where it could freely tackle more mature subjects.
Ta'Neeka DeMyers, a supporter of the online petition, commented that she is joining the appeal because she wanted the sitcom to move to a network where there are no boundaries. She said that Freeform will allow the popular sitcom to explore other serious topics that affect teenagers such as suicide and sex.
Another Petition
In addition to the appeal to transfer the sitcom from Disney Channel to Freeform, another online petition demands the network to renew the series for its fourth season. The petitioner Ashley Carter stated that Disney is bound to lose a lot of viewers if they will ax the show.
As of press time, the appeal already gained more than 9,000 supporters. It aimed to gather 25,000 signatures before delivering the output to the Disney Channel and other decision makers.
The Uncertainty of Fourth Season

Rowan Blanchard, who plays Riley Matthews in the show, told SheKnows that the network has yet to announce to the cast if they will come back for the fourth season. She stressed that she and her co-stars are crossing their fingers for the show's renewal because they wanted to continue the story. She believed that the Disney sitcom has an important story tell especially to teenage girls like her.
The third season of the Disney Channel sitcom will air until early 2017. The future episodes of the show are set to feature the biggest reunion for the cast of its prequel "Boy Meets World." The 13th episode of the show will air on Sept. 16.