Google Nexus 7 Receives Positive Reviews
The verdict is in on the new Google Nexus 7 tablet, and tech enthusiasts seem to really dig the new 7-inch Kindle Fire competitor.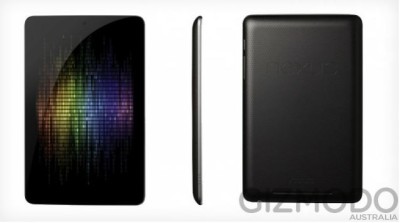 Various tech publications such as 9to5 Google and CNET have had the opportunity to spend some time with the device and did not have too many bad things to say about it. In fact, 9to5 Google believes strongly in its potential.
"Make no mistake; Nexus 7 is a game changer. Google has hit it out of the park this time," said the site in its review of the tablet. "I have no doubt that Google's first Nexus Tablet will be the best-selling 7-inch tablet this summer and might actually give the iPad a run for its money if marketed well and in enough places."
CNET was slightly less enthused after reviewing the Nexus 7, but still had some positive feedback.
"The Nexus 7's quad-core Tegra 3 processor delivers fast performance and a beautiful responsive screen," said CNET in its review. "Also, it's comfortable to hold and Android 4.1 brings a surplus of welcome additions. At only $200, the Nexus 7 is a steal."
CNET's main complaints were the device's lack of built-in expandable storage and uninventive exterior design. The expected HDMI output being absent was also a letdown for the publication.
Both sites enjoyed the new Android 4.1, JellyBean software and 9to5 Google called it the "highlight" of the Nexus 7. The writer even states that Google has made a statement with the Nexus 7, saying that hardware companies not willing to update their device to JellyBean "will do so at their own peril." Android 4.1 blows Android 2.3, Gingerbread out of the water- that's currently the version present on most HTC, Samsung and LG smartphones and tablets.
CNET seemed to be a bit more critical of the Google Nexus 7. However, it still gave the tablet 4 out of 5 stars earning it an excellent rating. The site describes the device as being lighter than its biggest competitor, the Amazon Kindle Fire and better for handling overall.
Introducing Nexus 7