'Great News' Cancellation Rumors: Can Binge-Watching Save the Show?
"Great News" could likely end its run in the second season. Rumors suggest that renewal for the comedy series on NBC might be a long shot unless its ratings pick up on a streaming platform.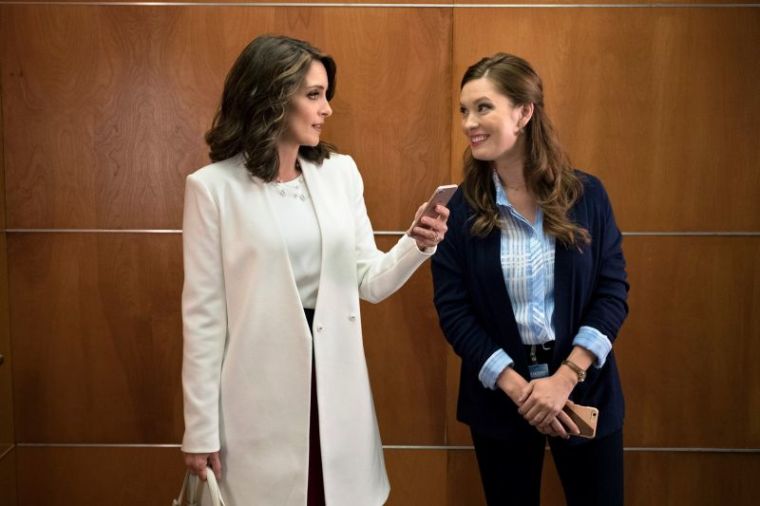 According to reports, "Great News" season 2 ratings fared far below than its first season run. The show failed to warm up in its Thursday, 9:30 p.m. slot despite having "Will and Grace" as its lead-in and multiple appearances from Tina Fey and other noteworthy stars like Reid Scott ("Veep"), Jim Rash ("Community"), Cecily Strong ("Saturday Night Live"), Jayma Mays ("Glee") and Ray Liotta ("Goodfellas").
"Great News" aired its final episode of season 2 last Jan. 25. It properly wrapped up the characters' storylines with Carol (Andrea Martin) and Chuck (John Michael Higgins) returning to their old jobs, and Katie (Briga Heelan) finally fixing her complicated relationship with Greg (Adam Campbell).
Both seasons 1 and 2 are now on NBC.com and Hulu for streaming and binge watching with 23 half-hour episodes in total. NBC has not yet announced the show's fate now that it's done with airing but binge-watching the series might help save it from cancellation.
Tracey Wigfield created "Great News" after years of working under Tina Fey and Robert Carlock for "30 Rock." The show began its run on NBC last May 2017 and immediately earned a second season, which was then scheduled for a September 2017 premiere.
Its story revolves around characters working at a cable news network. Heelan plays the news producer whose 60-year-old mom becomes her intern. Critics loved the series for its smart humor. Ratings, however, did not spike beyond five million viewers and continued to dip as the season progressed.
It remains to be seen what NBC plans for "Great News" given that it's the weakest in its Thursday comedy block alongside "Will and Grace," "The Good Place" and "Superstore."