Insurance Companies Decline to Pay for Patients' Treatments, Offer Assisted Suicide Coverage Instead
Insurance Companies Decline to Pay for Patients' Treatments, Offer Assisted Suicide Coverage Instead
It's cheaper to kill than to support life.
That, in essence, was the answer a doctor in Nevada received from two insurance companies when he sought to transfer two patients to another hospital to undergo medical procedures his hospital cannot provide.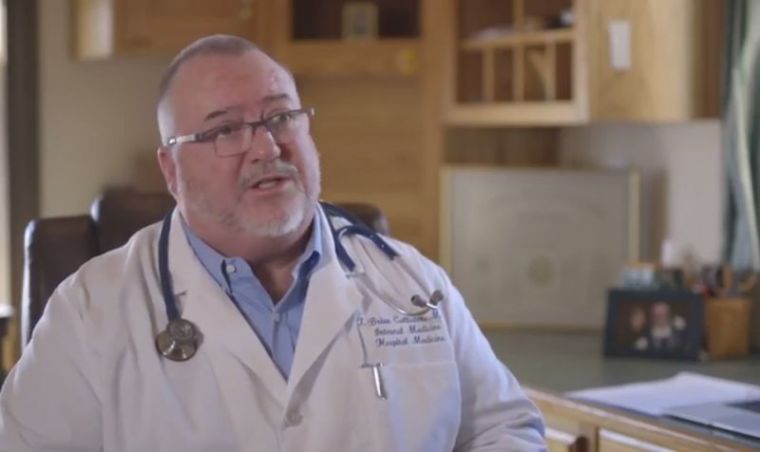 In a video posted on the website of Patients Rights Action Fund, Dr. Brian Callister, a professor of internal medicine at the University of Nevada, claimed the two insurance companies he approached both declined coverage of his patients.
But upon knowing that the patients' planned transfer locations where assisted suicide is legal, the representatives of both insurance companies presented another option.
"When requesting a transfer to a center in their home states—one's in California, one's in Oregon—the insurance medical directors I spoke with said they would not cover the life-saving procedure that we requested, but [said], 'Hey, by the way, have you considered assisted suicide?'" Callister said.
He said the response stunned him.
Speaking to The Washington Times, Callister said the response he got was all the more shocking because the two patients he wanted to transfer to other hospitals were not terminal cases, but would die without the needed treatment.
He said this only goes to show that insurance companies prefer to provide lethal medicine, because they find that cheaper, than cover treatment.
"As much as most insurance companies try to come across as your best friend—they want to do whatever the least costly thing is—it's a lot cheaper to grab a couple drugs to kill you than it is to provide you life-sustaining therapy," Callister said in the video.
Stephanie Packer, a California mother of four who has been diagnosed with terminal scleroderma, also had an encounter with such a remorseless insurance company, Christian News Network earlier reported.
In a recording she made last October after California legalized assisted suicide, Packer said her insurance company declined to pay for her new chemotherapy medicine, but said suicide pills would be covered.
"[W]hen the law was passed, it was a week later I received a letter in the mail saying they were going to deny coverage for the chemotherapy that we were asking for," she said.
When she asked why, "they kind of gave me this roundabout story, and I wasn't really getting clear answers," she recalled.
"So, I said, 'Well, what about the drugs they are using for the new [assisted suicide] law? ... Would you cover that for me?'"
She said what the insurance representative told her "hit me in the gut." The representative said: "Yes, we do provide that [assisted suicide medicine] to our patients, and you would only have to pay $1.20 for the medication."