Jeremy Lin vs Carmelo Anthony [POLL]: Knicks Forward Slights Former Teammate, Nets PG Says He Doesn't Care – Whose Side are You On?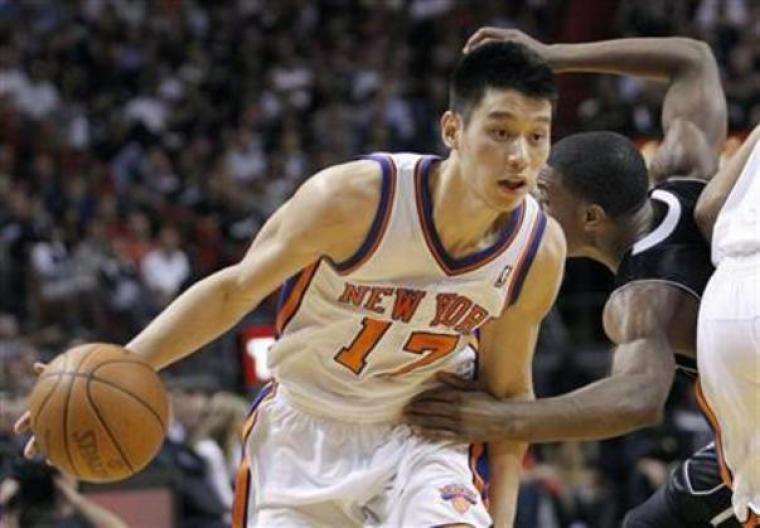 The rumored bad blood between former teammates Jeremy Lin and Carmelo Anthony resurfaced ahead of the 2016-17 NBA season. The issue was reignited after the New York Knicks star forward expressed surprise that the Brooklyn Nets handed the leadership to Lin.
Anthony Slights Lin
Per New York Post, Anthony admitted to being surprised by the Nets' decision to make Lin the star of their franchise in the 2016-17 NBA season. "He is the face of their franchise – believe it or not," the 32-year-old small forward stated.
However, Anthony quickly added that he is happy for his former teammate. He said that the ball is now on Lin's hands and he is excited to see the outcome of Lin's leadership. When asked to comment about his past chemistry problems with Lin, Anthony stressed that was a long time ago and he already forgot about it.
According to ESPN, Anthony's use of the phrase "believe it or not" ignited perceptions that his latest statement is a veiled shot at Lin. There were several rumors in the past years that suggest Anthony felt jealous with the attention showered on Lin during his Linsanity with the Knicks in 2012.
Mike D'Antoni, Lin and Anthony's coach in 2012, indicated in an interview last summer that Anthony and Amar'e Stoudemire had on-court chemistry issues with Lin. In another interview, Stoudemire supported the idea by hinting some players were upset that Lin generated much attention in 2012.
Lin Does Not Care

In response to Anthony's comment, Lin told New York Post that he does not care about his former teammate's statement. The Asian-American NBA star added he does not really know what Anthony said and whatever it is, it is not a big deal for him. He said that was five years ago and he is not too worried about anything.
The 28-year-old point guard shared that he had a cordial relationship with Anthony during his stay with the Knicks. He also stressed that the longtime face of the Knicks was always nice to him during their personal interactions in the past.
Lin clarified that he never had personal issues with Anthony. He added that they never gotten into a fight or argument, and he never said anything hostile about his former teammate. "So whatever he says, I don't know," he commented. 
Poll: Whose Side are You On?

Do you believe that there is bad blood between Jeremy Lin and Carmelo Anthony? Whose side are you on? Join our poll below.