Jeremy Lin's Unpopular Teammates Get Mocked on Twitter: Can Brooklyn Nets Deliver in 2016-17 NBA Season Despite Lack of Star Power?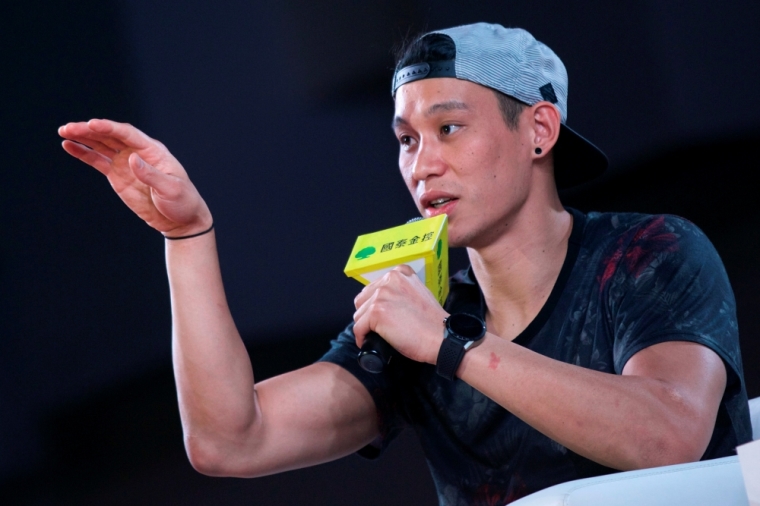 The Brooklyn Nets have been the source of pundits' mockery in the past months for entrusting the leadership role to Jeremy Lin and for assembling a roster filled with new faces. Weeks before the opening of the 2016-17 NBA season, the overhauled team continues to draw ridicule – this time on Twitter.
Twitter Users Mock the Nets' New Players

The mockery started after a Media Day photo of five Nets players made rounds on the internet. The candid photo showed the new recruits Beau Beech (guard), Egidijus Mockevicius (forward), Yogi Ferrell (guard), Jorge Gutierrez (guard) and Chase Budinger (forward) lining up randomly.
The photo caught Gutierrez scratching his leg with Ferrell and Mockevicius looking away. It also captured Beech smiling and Budinger doing a blank stare. The Nets players either have a partially or non-guaranteed contract.
A Twitter user with the moniker "LizzLocker" downloaded the photo of the five new players and posted it with the caption, "Name the band." Per Nets Daily, the Twitter post generated mockery of the young players. Among the witty yet insulting replies on Twitter include "No Direction," "The Who," "Tears for Years," "Blink 0-82" and "NWA No. Wins. Allowed."
Bad Predictions

The mockery did not come as a surprise because the Nets roster has been getting a lot of bad predictions in the past months. Jorge Sierra of HoopsHype stated the Nets will most likely be the worst team in the 2016-17 NBA season. He predicted the team to end up fifth in the Atlantic Division and 15th in the Eastern Conference because of its lack of depth and star power.
Dan Favale of Bleacher Report commented that the 2016-17 NBA season will not be a good one for the newly overhauled Nets. However, he said that it would be okay because the Nets are not touting themselves as potential playoff contenders.
Can the Nets Deliver in the 2016-17 NBA Season?

Nets general manager Sean Marks made it clear last month that he does not expect the Nets to make the playoffs or win the championship title in the 2016-17 NBA season. He emphasized that their main goal is to establish a strong foundation strategically and systematically. He said that he prefers to see progress in their players' physical abilities and game performances.
Moreover, Lin remains optimistic about the upcoming season amid doubts. The 28-year-old point guard told New York Post that he already anticipated the dire predictions because of the team's standing last season. Despite bad forecasts, he stated that they will just play harder because they are more dedicated of acquiring back their respectability.