Justin Bieber News: Singer Scolds Paparazzis Taking His Photo Outside Church
Justin Bieber News: Singer Scolds Paparazzis Taking His Photo Outside Church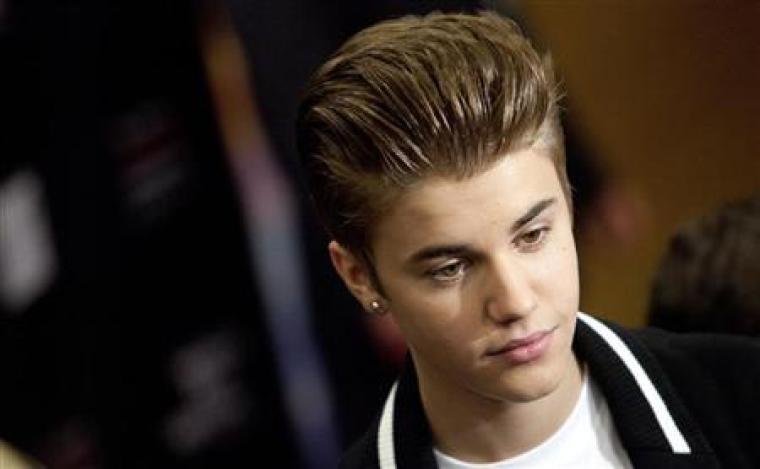 While Justin Bieber is accustomed to paparazzi taking his photos even in his most unguarded moments, he certainly does not approve the idea of being photographed when he is attending church.
According to reports, Bieber was attending a mid-week service at his Hillsong church in Los Angeles on Wednesday last week when photographers swarmed around him outside the church at the end of the service. Reportedly, while the singing sensation was calm and patient with the photographers at first, telling them to take their photos, he eventually schooled them on how to set the limits.
Supposedly, after allowing the photographers to take a few shots, Bieber told them to put their cameras down and listen to him. At that point, Bieber started to lecture his uninvited guests, telling them that there's a place for media rush but the church is definitely not one of them.
Obviously pissed off, Bieber is said to have told the photographers that it is ridiculous for them to do their jobs outside a church service despite having made it earlier that it is not okay with him.
"Listen, everywhere else. But this right here. I can't look at God and say these guys are doing what you want them to do. This is ridiculous. It is preposterous, it is awful, it is mean... This is my place that I get rest for my soul. Then I come out here and it's pandemonium. You just take all I just did in there and you take it away. That's not nice. Thank you, I just want you guys to know that," Bieber supposedly said as he lectured the photographers.
Bieber has been active in nourishing his spirituality and Christian life since he became friends with Hillsong pastor Carl Lentz, who is also his spiritual adviser. In fact, the singer disclosed in an Instagram post last month that the reason he canceled the remainder of his Purpose world tour was that he wants to have a sustainable spiritual life.