Justin Bieber News: Singing Superstar and Paola Paulin Attend Midweek Church Service Together
Justin Bieber News: Singing Superstar and Paola Paulin Attend Midweek Church Service Together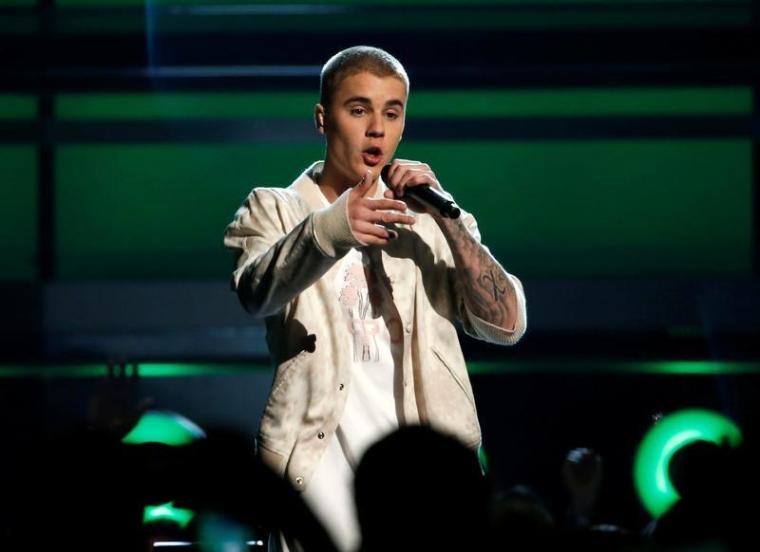 Justin Bieber and "Ballers'' actress Paola Paulin have been spotted together attending a midweek church service recently. According to a source of Us Weekly, the singing superstar and Paulin had already been together earlier in the day on Wednesday last week.
However, upon Bieber's insistence, the "Ballers'' actress finally agreed to attend the midweek service of Hillsong Church in Los Angeles with the Canadian singing superstar. Despite the presence of paparazzi outside the church after the service, the two still managed to escape to have an intimate and private dinner, according to the incognito source.
To recall, it was reported last month that Bieber scolded some photographers outside the Hillsong Church in Los Angeles after giving them a chance to have his photo taken. With the paparazzi snapping a few photos of him and Paulin together outside the church, it is apparent that the singing superstar's demand was not heeded.
"It's absolutely ridiculous that you guys are doing this outside of service... Listen, everywhere else. But this right here, I can't look at God and say these guys are doing what you want them to do. This is ridiculous. It is preposterous, it is awful, it is mean," Bieber reportedly told the paparazzi last month.
Meanwhile, it remains unclear whether Bieber and Paulin are already in a romantic relationship or is headed to one. After all, it has been more than a year since Bieber was romantically linked to someone as he and Sofia Richie reportedly broke up in September last year.
However, one thing seems to be certain: Bieber is bent on nourishing his spiritual life as he earlier claimed that the reason why he canceled the remainder of his Purpose world tour is that he wants to be spiritually and mentally sustainable for his future family.
"Me taking this time right now is me saying I want to be SUSTAINABLE... so that I can be the man I want to be, the husband I eventually want to be, and the father I want to be," goes a portion of Bieber's lengthy Instagram post last August explaining his decision to cancel his world tour.
Bieber is an active member of the Hillsong Church ministry as one of its pastors, Carl Lenz, is not only his spiritual adviser but his best friend too.