Man Pushed in Front of Subway Train, Police Searching for Killer Suspect (VIDEO)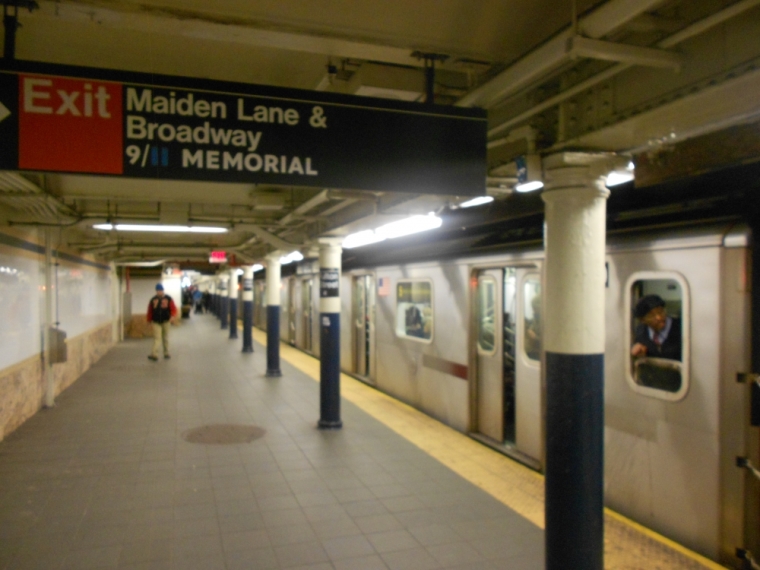 A man pushed in front of a subway train died Sunday, and his unknown assailant is still on the loose. Wai Kuen Kwok, 61, was waiting for the D train at the Grand Concourse 167th street stop alongside his wife when he was pushed onto the tracks and hit by the oncoming train.
The man who was pushed in front of the subway train was headed to Chinatown in Manhattan at 8:44 a.m. Sunday morning when the incident occurred, according to the New York City Police Department. Surveillance video of the incident showed the suspect, who was wearing a black jacket over a gray and white t-shirt.
The man apparently had no contact or argument with Kwok before pushing him to his death in the subway. While MTA workers tended to the ruckus in the station, the suspect managed to escape, fleeing the subway station and hopping onto a city bus witnesses told the Associated Press.
Kwok's wife, who speaks very little English, was unharmed during the incident. After the killing of her husband she was taken to a local hospital.
Police have released the surveillance video and hung up flyers around the Bronx neighborhood in hopes that someone will turn in the perpetrator. They are also offering $2,000 for information that could help the investigation.
This is the first time someone has been pushed in front of a subway car since April 2013, when the victim was unable to get back on the platform in time.