Microsoft Launches New Smartphone Nokia 230, Specs Include 2.8-Inch Screen, 2 MP Camera, Series 30+ OS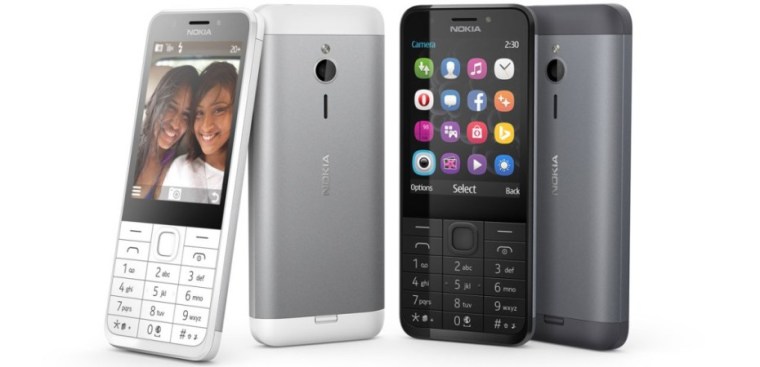 Microsoft has launched a new handset but it's not like any of the other handsets being released today in the market. Amidst the sea of variety of smartphones, the multinational technology company released the Nokia 230, a feature phone pitched to be "perfect for taking and sharing selfies."
According to a report by Venture Beat, the device also has a dual-SIM variant. It comes with very modest specifications like a 2.8-inch display with a 240 x 320 pixel resolution. It still sports a touchscreen feature but most of the functions are accessed through its physical buttons. While the company claims the device to be a great tool for taking selfies, the Nokia 230 is only equipped with 2-megapixel front and rear cameras.
It's not exactly a very impressive shooter especially if the user is accustomed to smartphones, but at least both the rear and front comes with LED flash. It can also take videos but up to 480p for the front camera and 320x240 resolution videos for the rear camera.
Digital Trends detailed that the handset runs on the Nokia Series 30+ operating system. It also contains 16 MB of RAM paired with a microSD card slot that can expand the internal memory up to 32 GB. Giving it life and power is a 1,200 mAh battery that can give the device a maximum of 27 days standby time, 23 hours of 2G talk time, and 52 hours of music playback.
The new mobile device is also pre-loaded with the usual apps like the Opera Mini (for web browsing), Bing Search (similar to Google) and MSN Weather. The 2.5G support is the assurance that users will be able to utilize the apps. But as noted in the source, they will need to go back to Mini SIM to fully utilize the connectivity.
The Nokia 230 will be available this December and will cost roughly $55 only.