'Middle-earth: Shadow of War' Voice Cast Revealed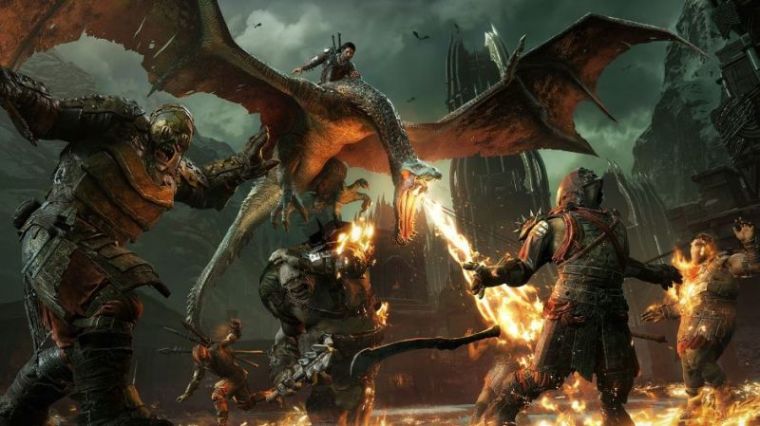 Warner Bros. Interactive has recently unveiled the official voice cast of the upcoming video game "Middle-earth: Shadow of War."
According to a report by Bleeding Cool, the cast of the "Middle-earth: Shadow of Mordor" sequel includes actors Kumail Nanjiani of "The Big Sick" and HBO's "Silicon Valley" and Pollyanna McIntosh of "The Walking Dead and "The Woman." However, the names of their characters and the roles they will play in the video game have yet to be revealed.
Returning cast members from the original game include performance capture director Troy Baker, who will be reprising his role as Talion; Alastair Duncan as Celebrimbor; and Laura Bailey as the voice behind elite-assassin Eltariel.
Aside from disclosing the voice cast members of the upcoming video game, Monolith Productions and Warner Bros. Interactive also revealed its plans to organize a panel for "Middle-earth: Shadow of War" at the San Diego Comic-Con 2017 this coming Friday, on July 21, at 2:00 p.m. ET.
The list of voice actors for the game that has been announced at this point will also be participating in the upcoming panel, and will be attending the event along with Michael de Plater, the creative vice president of Monolith. The purpose of the panel is to discuss "Shadow of War" in detail and to debut some new footage from the game. It is expected that a story trailer could also be unveiled.
The description of "Shadow War" in the game's official website reads:
"Go behind enemy lines to forge your army, conquer Fortresses and dominate Mordor from within. Experience how the award winning Nemesis System creates unique personal stories with every enemy and follower, and confront the full power of the Dark Lord Sauron and his Ringwraiths in this epic new story of Middle-earth."
"Middle-earth: Shadow of War" is set to be released for the PlayStation 4, Xbox One and PlayStation 4 on Oct. 10.