Natalie Maines, Adrian Pasdar Divorce: What Went Wrong?
Natalie Maines, Adrian Pasdar Divorce: What Went Wrong?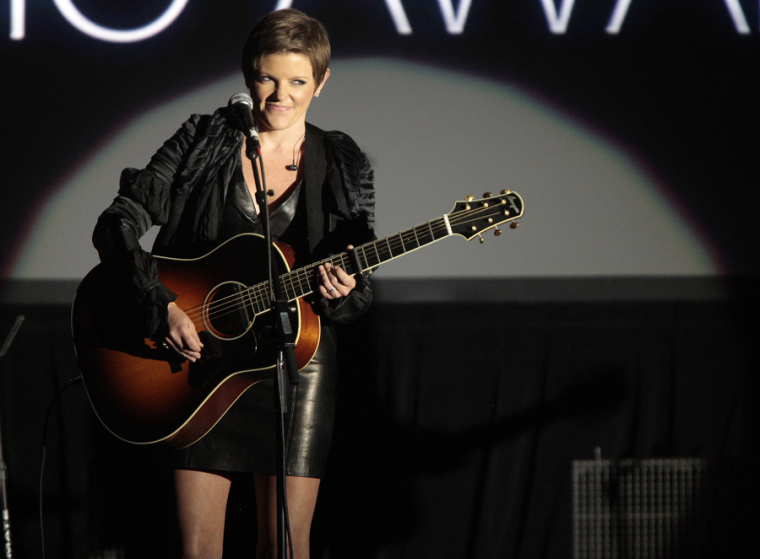 Dixie Chicks' Natalie Louise Maines and actor Adrian Pasdar are calling it quits on their 17-year marriage. The 42-year-old singer-songwriter has already filed for divorce from her husband, citing irreconcilable differences.
Maines cites irreconcilable differences in her divorce petition, but sources close to the couple insist the split is amicable and both stars want what is best for their sons — Jackson Slade, 16, and Beckett Finn, 12. Maines is asking for joint custody.
There is no word yet on why Maines and Pasdar decided to end their 17-year marriage. But a representative for the "Landslide" and "Cowboy Take Me Away" singer said the split is a private family matter and asks for privacy at this time.
Maines and Pasdar met at the 1999 wedding of bandmate Emily Erwin and Charlie Robison. In the following year, they were married at A Little White Wedding Chapel in Las Vegas, and since then, they managed to keep their romance out of the spotlight.
Despite troubles with their personal life, Maines and Pasdar's respective careers had never been better. The 52-year-old actor and voice artist currently plays the recurring role of Glenn Talbot on the Marvel TV series "Agents of S.H.I.E.L.D" and Nolan Burgess on USA Network's "Colony."
The Dixie Chicks — which include Maines, Martie Maguire, and Emily Robinson — recently reunited for their fifth headlining concert tour called "The DCX MMXVI World Tour." The tour, which started in April 2016 in Antwerp, Belgium and ended on April 2017 in London, Ontario, Canada, was the trio's first tour in ten years.
For more than two hours, the Dixie Chicks tore through a 22-strong set list, including "Long Time Gone," "Goodbye Earl" and "Cowboy Take Me Away." They also performed an acoustic cover of "Video Games" by Lana Del Rey. Their song for the show's final encore is a positive and empowering message from Ben Harper's "Better Way."