'Black Mirror' Season 3 Teaser, Release News and Updates: Netflix Releases Brand New Trailer & Air Date; Bryce Dallas Howard and Gugu Mbatha-Raw Joins Others in the Cast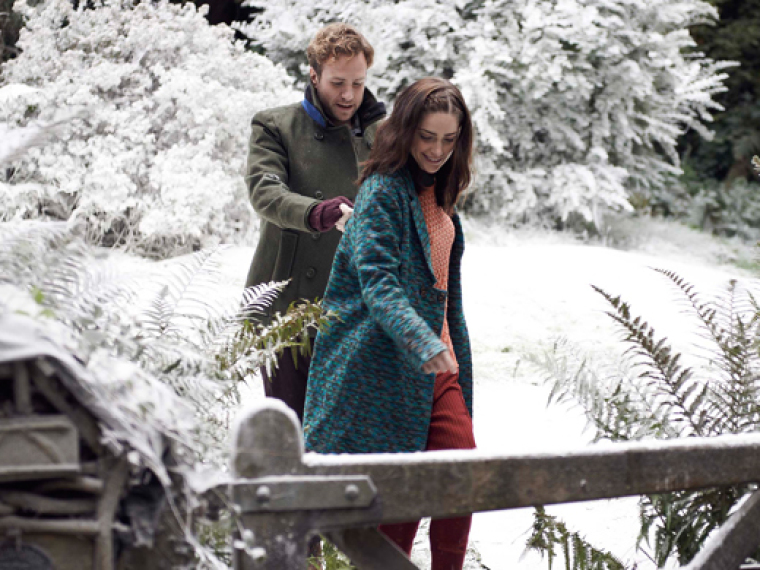 The most basic of human needs could boil down to food, water, clothing and shelter. But, most of today's society have created a way of life that makes technology an indispensable component in one's existence.
The intricacies brought about by the modern lifestyle accounts for most first world problems today. And as man continues to embark into further modernizing his own modernity, he could be thrusting himself down into the pitfalls of the dark side of technology, without realizing it.
"Black Mirror" Debuts in Netflix for its Season 3
This has been the central theme of the sci-fi thriller "Black Mirror". This drama anthology from creator and writer Charlie Brooker was inspired by Rod Serling's the "Twighlight Zone".
"If technology is a drug – and it does feel like a drug – then what, precisely, are the side-effects?" Brooker wrote in a 2011 article published by The Guardian. "This area – between delight and discomfort – is where 'Black Mirror', my new drama series, is set."
The show has its own growing cult ever since its first release on television as a Channel 4 series in the United Kingdom back in 2011. Netflix was able to secure the rights for seasons 4 and 5, consisting of six installments each.
Netflix Releases Promo Teaser for Season 3
Fans can watch all of the six-part season at the streaming site on Oct. 21. Meanwhile, fans had a glimpse of what's to come for the upcoming episodes of the show.
Netflix US & Canada published the official brand new trailer on Friday, Oct. 7, creating an upwell of excitement among the fans. Check out the YouTube video below.
Each of the new six chapters, referred to as "realities", will have its own set of cast and setting. The six realities for season 3 were named as follows; the "Nosedive", "Playtest", "Shut up and Dance", "San Junipero", "Men Against Fire" and "Hated in the Nation."
"Black Mirror" and its Great Ensemble of Season 3 Performers and Showrunners
Bryce Dallas Howard from "The Twilight Saga" and "Jurassic Park" will be part of this season's cast. Also joining her are Gugu Mbatha-Raw, Mackenzie Davis, Alice Eve, James Norton, Jerome Flynn, Michael Kelly, and Kelly McDonald.
Apart from Brooker, some reputable writers have also joined the braintrust for the show. The first installment was co-written by Rashida Jones and Michael Schur, known for "Parks and Recreation". The pool of directors includes Joe Wright ("Pride & Prejudice") and Dan Trachtenberg of the 2016 horror drama "10 Cloverfield Lane".