New Orleans Saints vs Minnesota Vikings Live Stream: Watch NFL Monday Night Football 2017 Online
The New Orleans Saints and the Minnesota Vikings will face off in the first of two NFL Monday Night Football games for this opening week of the 2017 NFL regular season. The Saints travel to Minnesota for tonight's game at the U.S. Bank Stadium in Minneapolis.
The game has a scheduled start time of 7.10 p.m. ET and can be watched on TV on the ESPN network, or online through live stream (details below).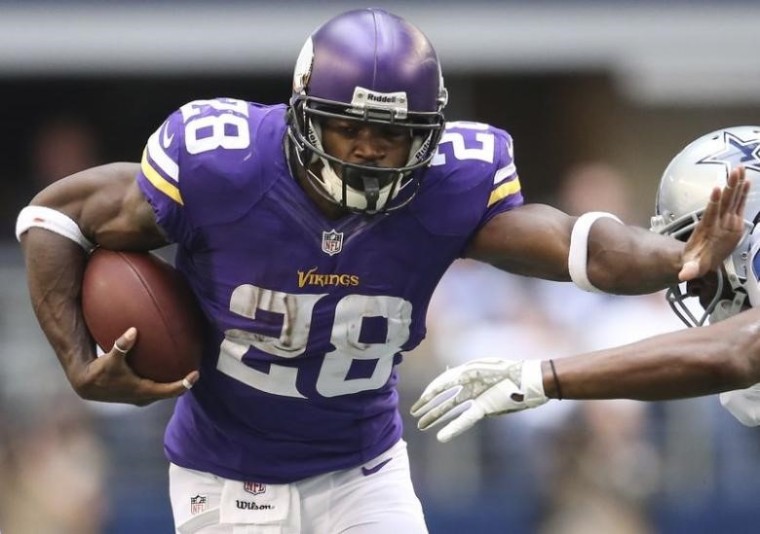 The Vikings have a solid record against the New Orleans Saints at home, winning 11 of the 14 games they've played against them so far. However, this will be their first encounter at the new U.S. Bank Stadium. In the overall series between the two teams, the Vikings lead 18-10, and they will be hoping to improve that further still with another win tonight.
The Saints have not played in Minnesota since 2011 though, and the last time they visited they came away with a 42-20 victory.
New Orleans have a wealth of talent in their offense, and although the Vikings have the stronger defense, they don't want to five Drew Brees and the Saints' offense too much time with the ball or they will surely be made to pay.
It will be extremely interesting to see how the Vikings handle Adrian Peterson on his return to his old stomping ground. Minnesota is the place where Peterson made his name but he will return today and try to wreak havoc at his old team.
In particular, the match up between Adrian Peterson and Eric Kendricks will be an immense once, and whoever comes out on top could decide the game.
Kendricks has led the Vikings through his first two seasons in tackles, but tonight he will be coming up against Minnesota's former star running back, who is a former All Pro and league MVP.
Today's game between the New Orleans Saints and the Minnesota Vikings has a scheduled start time of 7.10 p.m. ET and can be watched on TV on the ESPN network. The game can also be watched online through live stream by clicking here.