Nexus 10 2 Release Date News: Launch Imminent to Compete With Black Friday 2013 Sales for iPad Air, iPad Mini 2 (Features Video)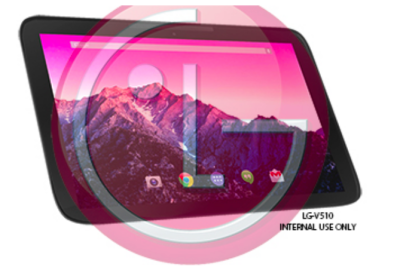 Google Nexus 10 2 rumors are now firming up that the release date for the eagerly awaited new tablet will be on November 22 or November 29 – Black Friday.
Google has kept absolutely silent on the release date and no official announcements have been made about the launch, but rumors have been swirling over recent weeks, and in more recent days, claims that the release is imminent have seemed more certain.
Those same rumors seem pretty certain that the latest tablet from Google will be manufactured by LG rather than ASUS.
Rumors have claimed leaked photos show the new 10 inch tablet with an LG logo on, seemingly confirming the change in manufacturer. Although again, nothing official has come from the company itself.
Rumors have been swirling that LG would get the nod to make the Nexus 10 2 since the company was unveiled as having taken over manufacturing of the popular Nexus 5 tablet.
However, LG's position in the new launch is far from confirmed, as the latest Nexus 7 tablet was manufactured by ASUS, and the first Nexus 10 tablet was made by Samsung.
Black Friday and Cyber Monday 2013 are set to see thousands of tablet devices sold, and it is expected to be a massive time for tech device companies in the industry. It would seem far-fetched that Google would allow the holiday season to pass by without launching its eagerly awaited Nexus 10 2 prior to the biggest sales of the year. Most believe the company will launch it this week so as to try and compete and eat away at the sales of Apple's latest version iPads, which ordinarily are more expensive.
Google's 10 inch slate is set to compete with Apple's iPad Air and iPad Mini 2.
The Nexus 10 2 is rumored to feature a Quad core Snapdragon 800 chip processor with Adreno 330 GPU, full 2560x1600p HD display, 2GB RAM, 5 megapixel camera, and 16/32/64GB storage.
The Nexus 10 2 price is likely to be the same as its predecessor, with the 16 GB version costing $399, and the 32GB to be $499.
It is expected that the iPad Air and iPad Mini will attract huge attention on Black Friday, and deals are being rumored to be launched at Walmart, Target and Best Buy among others.
Target has announced that it will give customers a $100 gift card with the purchase of an iPad Air for $479.
Also a $75 gift card will also be given with the purchase of an iPad Mini.
Meanwhile, Best Buy will be discounting the iPad Air by $50 to $70, depending on the memory. The 16GB iPad 2 will also be sold with a $100 discount.