NFL News 2016: Tim Tebow Pens Book on Dealing with Life Disappointments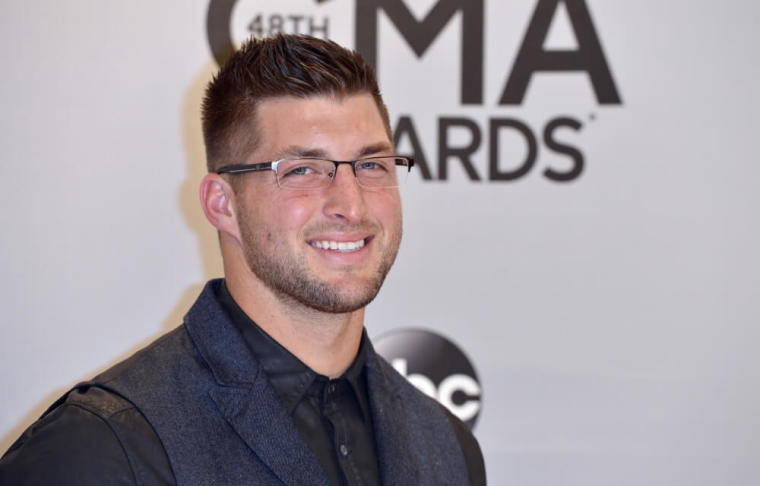 Former NFL quarterback Tim Tebow has been busy as of late in his life outside the game of American football.
In a report by the Denver Post, the 28-year old athlete had just completed writing his latest book entitled "Shaken: Discovering Your True Identity in the Midst of Life's Storms". The said publication is mainly centered on handling success, as well as disappointments.
The main perspective of the book is about Tebow's way of maintaining perspective: "when your dreams do not go as planned".
Tebow is expected to draw inspiration from his life experiences, from being one of the highly-touted names in football, to being kept in the sidelines. As a player in the collegiate ranks, Tebow had earned great success playing with the Florida Gators, from 2006-2009. In 2007, he was awarded with the Heisman Trophy.
He was then drafted by the Denver Broncos in 2010, where he played for one season. While he did see very limited minutes of playing time, he was able set some records, becoming the first quarter back in NFL history to rush for a touchdown in each of his first three career starts.
He went on to play for the New York Jets in 2012, then for the New England Patriots in 2013. With New England, Tebow spent a mere four months, before being cut.
In a report by Marc Sessler for NFL.com in August of that year, Tebow was still grateful for the opportunity given to him by the Patriots management.
"I would like to thank Mr. (Robert) Kraft, coach (Bill) Belichick, coach (Josh) McDaniels and the entire Patriots organization for giving me the opportunity to be a part of such a classy organization. I will remain in relentless pursuit of continuing my lifelong dream of being an NFL quarterback," Tebow said.
Tebow was signed by the Philadelphia Eagles in April 2015, but was againt released in September after the fourth pre-season game.