Oakland Raiders vs Houston Texans Live Stream Free: Watch NFL 2013 Football Online (Start Time, CBS TV Schedule)
The Oakland Raiders will play the Houston Texans on Sunday in a match up between two struggling teams. Combined these sides have a record of 5-13, and both will be looking at the other believing that this is a game they must win if they are to salvage some degree of respectability from the season. The game will start at 1 p.m. ET and can be watched online through free live stream (details below).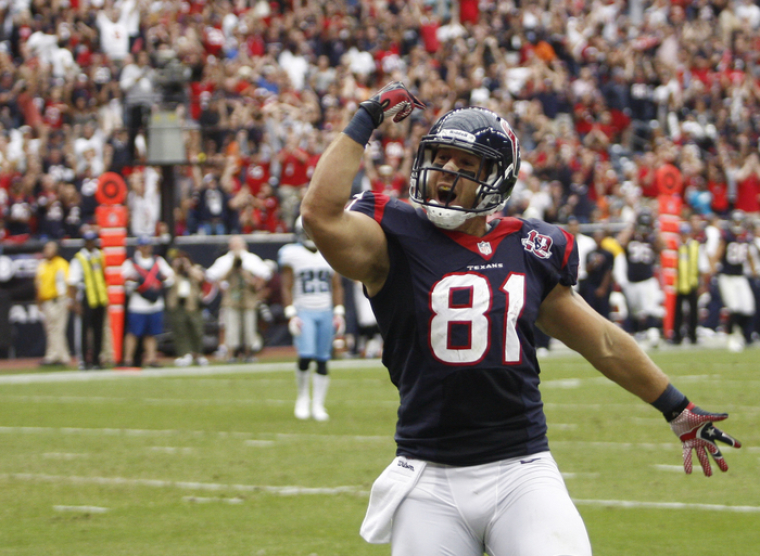 The Texans were expected to be serious competitors this year, however, things have fallen apart in a big way. They come into this game with a record of 2-7 having lost seven straight games since their 2-0 start to the season.
Things could have been very different for the Texans, and they have lost so many of their games by the smallest of margins. In the past two weeks they have lost by the same score of 24-27 against the Indianapolis Colts and the Arizona Cardinals. Their game prior to that was a 16-17 loss to the Kansas City Chiefs. Earlier in the season they also lost by just three points in a 20-23 game against the Seattle Seahawks.
That's four losses by a combined total of just 10 points, and had they just fallen the right side of each of those games they would be looking at a very different season. But as it stands they are looking more at just making the season respectable now rather than having any serious thoughts of the playoffs now.
Meanwhile the Raiders are only marginally better on 3-6, and have lost their past two straight games; a 20-49 loss to the Philadelphia Eagles followed by a 20-24 loss to the New York Giants.
The Raiders have ruled out Terrelle Pryor for today's game. That will be a big loss, and he was 132 of 224 for 1,559 yards and 5 touchdowns this season. But instead the Raiders will have to rely on undrafted rookie Matt McGloin to lead them to victory today.
The Raiders and Texans game will start at 1 p.m. ET and can be watched on TV on the CBS network or online through free live stream by clicking here.
Oakland Raiders vs Houston Texans WEEK 11 NFL PREVIEW, 11/17/13