Oprah Favorite Things 2012: Military Spouses Chosen to Receive List of Winfrey's Favorite Items (Video)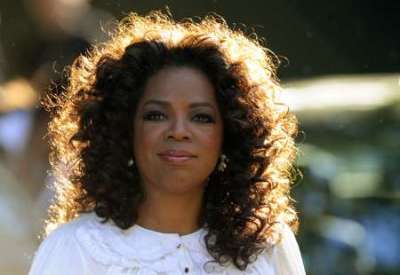 Oprah Favorite Things 2012 was aired on Sunday night on the OWN network as the TV star revealed numerous items on the prestigious list, and presented a large group with the items on the favorite list collection.
Oprah Winfrey included seven truffle-flavored products in her list of items that she is choosing to "endorse" for this holiday season as gifts, alongside a host of other goodies.
Winfrey decided to name her first recipients of the items for her Favorite Things Collection as 30 military wives and one husband. She said that their daily sacrifices made them as heroic as the spouses they supported who were deployed with the military.
The recipients are also featured in Oprah's magazine, "O: The Oprah Magazine" in the December issue. Throughout the group are stories of the women raising their families as their spouses are sent on various deployments overseas. Others also cared for wounded veterans.
"There's no one in the world more deserving of the day you're about to have than you are," Winfrey told the 30 women and one husband.
The group were stunned as Oprah presented them with the award as they had been gathered under the guise that they would be watching an episode of a new Own reality TV series called "Married to the Army: Alaska."
Winfrey spoke to each about their lives before explaining to them that she had chosen them to receive her "Favorite Things."
One of the first gifts was a Tempur-Cloud Supreme Mattress from TempurPedic, with 600-thread-count Egyptian-cotton sheets from Macy's Hotel Collection of bedding. The total value of the products were $2,699 for the mattress, as well as $1,500 for the bedding set.
Other products included an octane elliptical trainer (worth $3,099); a Jetson E-Bike in hot pink and other colors (worth $1,800); Microsoft Surface tablets (worth $499); and a Bose VideoWave II high-definition TV, home theater, and music system in one 46-inch package (worth a total of $4,999).
Oprah also told the group, "If there's one once-in-a-lifetime thing that you deserve more than anybody else in the world, that is an all-expense paid trip for two to the island of Fiji."
Winfrey also celebrated with the women by breaking open a $275 bottle of Casa Dragones.
A spot on Oprah's Favorite Things list is a potential windfall for the companies that sell the products chosen, and Oprah and her people reportedly spend months putting together Winfrey's trademark collections.
Why Oprah Chose Military Spouses - Oprah's Favorite Things