Pat Boone Calls Obama 'Marxist,' Says He Was on Enemies List (VIDEO)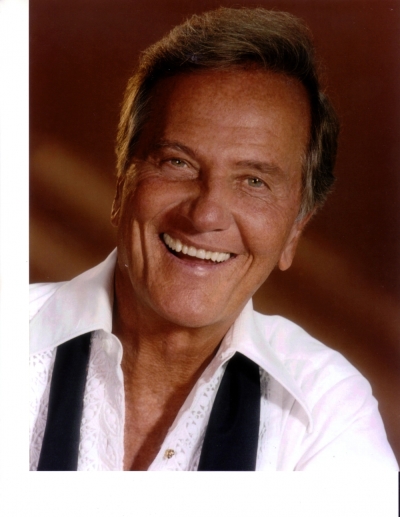 Pat Boone has accused President Barack Obama of being a "Marxist" who follows the rules of socialism outlined by Saul Alinsky. The legendary singer appeared on Fox Business News to speak about the deficit and sequestration when he made his remarks about Obama.
"He has a plan he thinks is good for America – a virtually socialist nation in which nobody gets rich, government is in charge of everything," Boone told Neil Cavuto. "He is following his playbook, which is Saul Alinsky's 'Rules for Radicals.' This is the guy that trained him to be a community organizer, a Marxist, a socialist, a progressive, who wrote the rules for doing what Mr. Obama is doing."
Boone has let it be known that he opposes Obama's presidency and has previously suggested that Obama is actually a Kenyan-born Muslim.
"When you get gas – if you can still afford it, too – and you want to use your credit card, you pass it into a slot checker and still have to punch in your zip code, right? In today's world, you have to be ready to show valid, verifiable identification for almost anything you want to buy or do. What about applying for the most powerful, consequential, dangerous office in the world, THE PRESIDENT OF THE UNITED STATES?" Boone wrote in a column published at World Net Daily.
During the talk with Cavuto, Boone also asserted that he was on the President's "Enemies List" that included other performers and anyone who publicly critiqued the president.
Blog posts seem to indicate that he was on some sort of list, but Obama has met with several of the people on the so-called "Enemies List," adding confusion for those who believe in the list.
Boone is a legendary pop and gospel singer and a member of the Gospel Music Hall of Fame. While he still sings and performs from time to time, Boone has become more of a political commentator for Fox News and in 2011 received a lifetime achievement award at the Conservative Political Action Conference (CPAC).
Watch Boone's discussion HERE: