'Patriots Day' Movie Trailer, Cast Details and Release Date: Mark Wahlberg, Kevin Bacon Star in Boston Marathon Bombing Film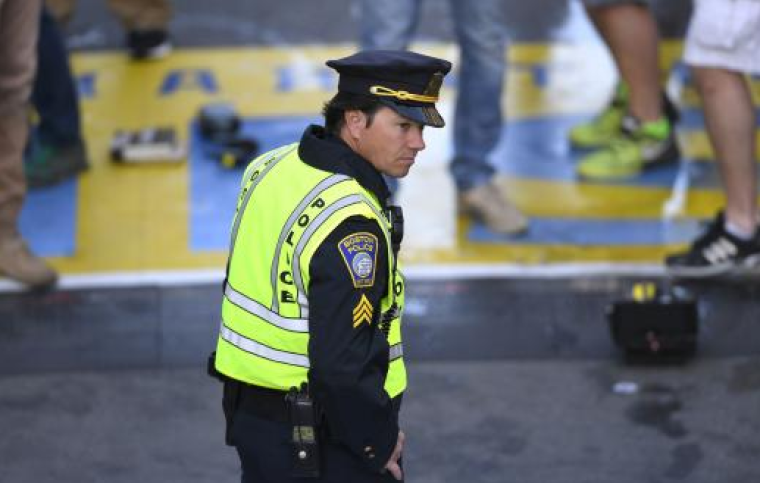 Just three years into the aftermath of the Boston Marathon Bombing, moviegoers get to see and relive the horrors of one of America's most tragic terror attacks in recent history on the big screen.
The "Patriots Day" film did not come without any opposition. Some fans were criticizing the team behind the movie for coming up of the project too soon. The incident took place in 2013 and it could scrape some fresh wounds.
But, the "Patriots Day" producers decided to push through with its release date, anyway. The biopic drama is due for an advance screening in Boston theaters a few days before the 2016 Christmas Day, and on all the other cinemas worldwide starting on Jan. 13, 2017.
Mark Wahlberg Stars in the Film
Actor-producer Mark Wahlberg will be one of the composite characters in the film. The film marks the third time Wahlberg got together with director Peter Berg. The pair also collaborated on the 2013 movie "Lone Survivor" and on "Deepwater Horizon", which hit the theaters just a week ago.
But the two aren't the only dynamic duo working together for the film - Atticus Ross and Trent Reznor found themselves alongside each other once again for the film's original score. They are known for their work in films like "The Social Network", "The Girl with the Dragon Tattoo" and "Gone Girl."
The movie trailer has just been released at the Toronto International Film. The promo teaser imbued a melancholic tone with the more solemn piano version of "America the Beautiful" can be heard in the background. You can check out the film's trailer in the video below.
Kevin Bacon and John Goodman Joins Wahlberg, Other Casts
John Goodman ("The Monuments Men") heads the film's ensemble alongside Wahlberg as the pair brings the characters of Boston Police Department Commissioner Ed Davis and Sergeant Tommy Saunders, respectively, to life.
Kevin Bacon ("Hollow Man") portrays the role of FBI special agent Richard DesLauriers. The other cast members include Michelle Monaghan ("Mission: Impossible") as Saunder's wife Carol, J. K. Simmons ("Up in the Air") as Police Sergeant Jeffrey Pugliese, Vincent Curatola ("Law & Order") as Boston Mayor Thomas Menino, Melissa Benoist ("The Longest Ride") as Katherine Russell.
The Tsarnaev brothers, who are the suspects in the Boston marathon Bombing, were played by Alex Wolff ("The Standoff") as Dzhokhar, and Themo Melikidze ("Beautiful Something") as Tamerlan. Jimmy O. Yang from the "Silicon Valley" series, meanwhile, will take on the role of the driver of the vehicle carjacked by the Tsarnaevs.