'Project Runway' Season 14: Designers Travel to California to Create a Red-Carpet Look
'Project Runway' Season 14: Designers Travel to California to Create a Red-Carpet Look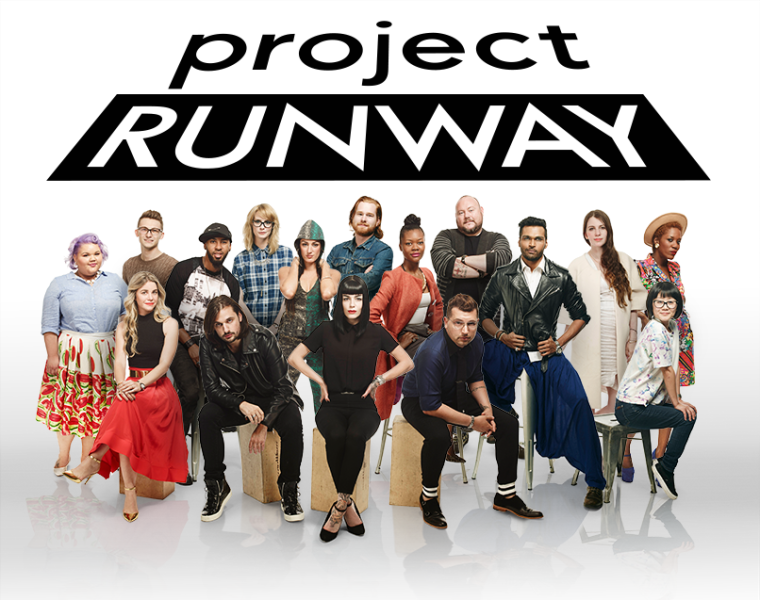 Lifetime's hit reality series "Project Runway" is now close to its season finale, with just four designers remaining in the competition.
The remaining four contestants of the design competition are Ashley Nell Tipton from San Diego, Candice Cuoco from San Francisco, Edmond Newton from Atlanta, and Kelly Dempsey from Boston.
Last week, viewers bid good-bye to Merline Labissiere from Savannah, when she ended up in the bottom 2 with Ashley. The challenge last week was to create an avant-garde look, which was inspired by the New York City bridges, and had to be made from a 3D textile that the contestants designed.
Kelly and Edmond were the two that got the high scores, but Kelly won the challenge with her structured dress, which was inspired by the Brooklyn Bridge. On the other hand, Merline failed to impress the judges with her look, which is similar to Kini's (from season 13) "umbrella" dress. The judges agreed that the design was too safe and not avant-garde.
On the upcoming episode of "Project Runway," which is entitled "Roll Out the Red Carpet," the designers will travel to Los Angeles, California from NYC, where they would have to gather inspiration, and design a red-carpet look. This will be the final challenge of the season, before the judges select the designers who will showcase their collection at Fashion Week.
According to TV Guide, Christian Siriano, "Project Runway" season 4 winner, will be the episode's guest judge, joining Heidi Klum, Zac Posen, and Nina Garcia. Side Reel also mentioned that one of the remaining designers will take bold risks in the next challenge.
The summary of "Project Runway" season 14 episode 12 reads, "In their final challenge before Fashion Week, the designers travel to Los Angeles to create red carpet looks; one designer takes a huge risk."
Watch "Project Runway" season 14 every Thursday on Lifetime.