R. Kelly Mansion Loss: Singer's Mansion Sells at Auction for $4 Million Loss (VIDEO)
R. Kelly Mansion Loss: Singer's Mansion Sells at Auction for $4 Million Loss (VIDEO)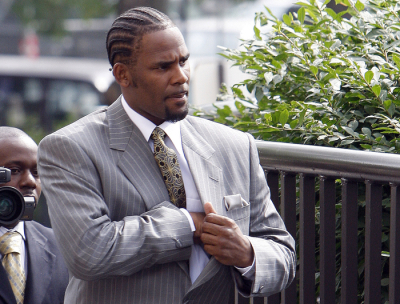 R. Kelly's mansion was sold at a loss of about $4 million at auction, according to reports out this week.
The musician was forced to sell his 11,140-square-foot mansion in Chicago, located in the suburban area of Olympia Fields, by way of auction. It was valued at more than $5 million, however, it appears as though R. Kelly was forced to give up the mansion for a huge drop down deal as the property sold at auction for just $950,000.
The mansion reportedly has six full bathrooms, seven half baths, as well as a four car garage.
Court records show that JP Morgan Chase reported that R. Kelly owed more than $3 million on the home at the time of sale. On Monday the bank purchased the mansion and will now put it back up on the market once a court judge approves the deal.
R. Kelly has been forced to endure a number of financial problems over recent years. In 2012 he was reportedly hit with a $5 million bill from the IRS after it was claimed that he had huge amounts due for unpaid taxes.
Even though the mansion was valued at more than $5 million, R. Kelly in fact only paid $1.5 million originally for the property. The mansion also reportedly once belonged to a wealthy family that owned several McDonalds franchises in the area.
The R&B star has had his fair share of financial issues over recent years, but despite the IRS case, and the recent auctioning of the mansion, the singer's representative Allan Mayer has stated that R. Kelly is not having any financial troubles at all.
Here is a video news report from 2011 about R. Kelly strategically foreclosing on his Chicago mansion, as well as footage of the R&B singer showing fans around the property:
R. Kelly Strategically Defaults on Mansion