Sarah Sanders Turned Away From a Virginia Restaurant for Working for Trump
White House Sarah Sanders was refused service at a Virginia restaurant, and she took to social media to vent about the treatment. The co-owner of the Lexington establishment, meanwhile, has come out with her side of the story as well.
On Friday evening, June 22, Sanders was dining with seven other family members when she was asked to leave the Red Hen restaurant in Lexington, Virginia. President Trump's press secretary was the last to arrive at a table of eight, which has been booked under her husband's name according to the Washington Post.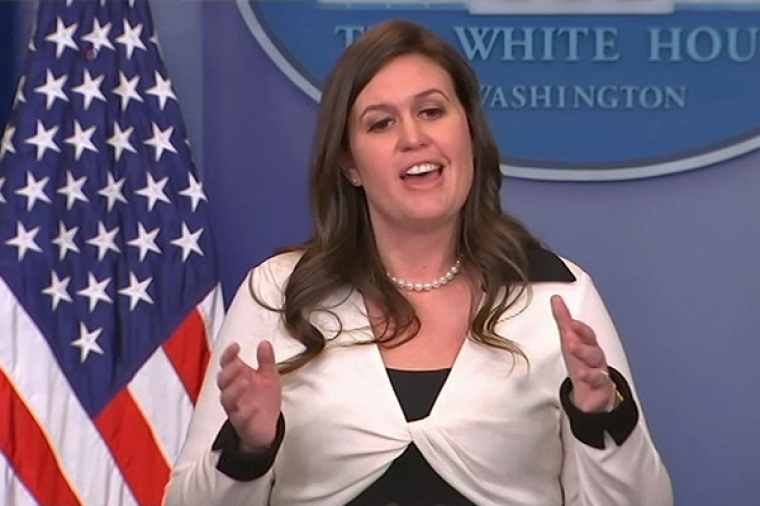 According to restaurant owner Stephanie Wilkinson, it was at that point that the chef approached her with about Sanders, which worried the staff. "He said the staff is a little concerned. What should we do?" Wilkinson said in her account of that night.
"I'm not a huge fan of confrontation," Wilkinson said, then adding that despite the Red Hen being her business, that evening also felt like "the moment in our democracy when people have to make uncomfortable actions and decisions to uphold their morals."
To that end, she took the workers in for a quick vote. "They said 'yes,'" Wilkinson recalled. According to her, she may have babbled for a bit but she thought she was somehow able to get her point across politely enough.
According to her, Sanders simply said "That's fine. I'll go," before shepherding her family out of the restaurant. Sanders also offered to pay but was declined.
Afterward, Sanders took to Twitter to air her side of the incident on Saturday, June 23. According to her, she was told to leave because of her job with the President of the United States, and she politely left.
"I always do my best to treat people, including those I disagree with, respectfully and will continue to do so," Sanders explained.