Selena Gomez Break-Up Song: 'Cry Me A River' About Justin Bieber?
Selena Gomez's break-up song hinted at life following the split from longtime boyfriend Justin Bieber this week. Over the past few months, the young couple's relationship was rumored to have been on-again, off-again.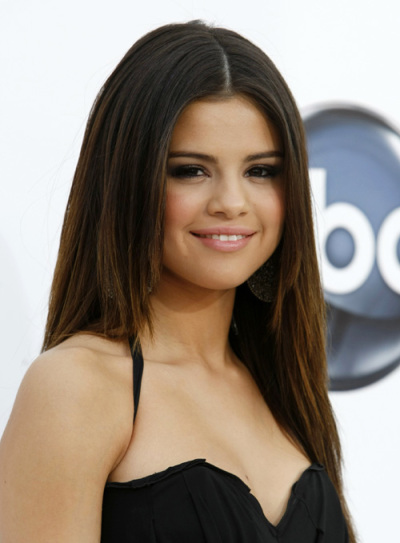 On Saturday, Gomez took the stage during a private concert benefiting UNICEF in New York. During the performance, the 20-year-old made several cryptic comments that are believed to apply to Bieber.
"I've been through a lot the past few months," started the actress. "It's been weird and sad and cool."
Gomez proceeded to introduce Justin Timberlake's famous break up ballad, "Cry Me A River," a song the actress said "definitely speaks to me."
While Gomez never directly mentioned her ex-boyfriend, an insider at the event told the magazine that the star "seemed so angry" during her rendition of "Cry Me A River," according to Us magazine.
Gomez is not the first artist to cover the scorned lover's track by Timberlake. In fact, Bieber covered "Cry Me A River" in the fall, just as rumors of his break up with Gomez first began to surface.
Although she did not address her love life, Gomez did comment on her friendship with fellow singer Taylor Swift.
"Taylor is one of the most inspirational, positive, good-hearted people I know," the "Wizards of Waverly Place" star offered of the country music singer.
Swift is also often named in speculation over celebrity break-ups, and recently split from One Direction singer Harry Styles.
"I met her when she was 18," Gomez told Us Weekly. "It was absolutely incredible to see someone so successful and so humble. I think she's been a part of me staying who I am, too."
While Gomez and Bieber have remained mum on the end of their relationship, Bieber has admitted confusion in a past interview.
During a sit-down with Open House Party radio in November, Josh Garabedian asked Bieber, 19, about Gomez. The "Boyfriend" singer was at a loss for words and neither confirmed or disconfirmed the rampant break up rumors.
"I don't know what to say," said the Canadian super star while on the radio show. "I don't know if really- if you even know what's going on in my life, so to even assess that doesn't make any sense, because I've not made any comments."
Garabedian replied, "Well, let's move on to the next subject," when Bieber retorted, "That would make sense."
 Justin Bieber and Selena Gomez Break Up?