Survivor Series 2016 Rumors & Prediction: SmackDown's Daniel Bryan & Shane McMahon challenges WWE Raw in an Inter-Brand showdown; Goldberg Return vs. Brock Lesnar Update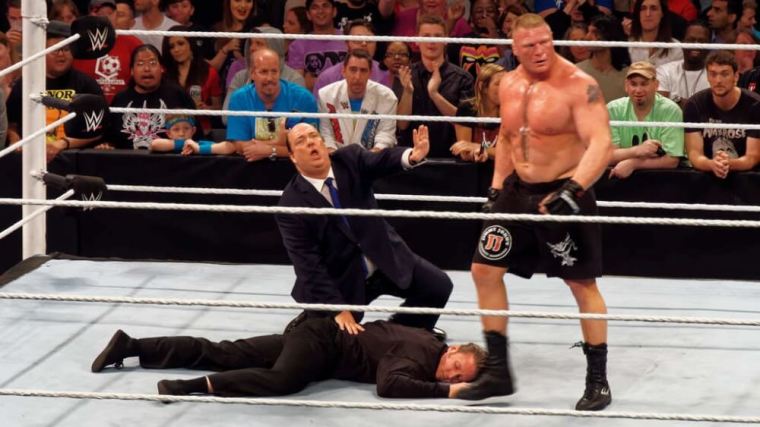 It's gearing up to be a clash of colors, Blue vs. Red, for the "Survivor Series 2016" this coming Nov. 20 at Toronto's Air Canada Centre in Ontario, Canada.
The sibling rivalry is all too real, and neither Shane nor Stephanie McMahon would want to be one up by the other. Just after Raw Commissioner Stephanie McMahon dissed SmackDown LIVE's "No Mercy" event while promoting "WWE Hell in a Cell", Shane threw down the gauntlet to its rival brand.
Team SmackDown Proposes an Inter-Brand Matches for Survivor Series 2016
On the most recent installment of SmackDown, Commissioner Shane McMahon and GM Daniel Bryan officially brought down the challenge against Raw to a series of traditional "Survivor Series" elimination matches.
The proposal would involve three different elimination matches between groups of Raw all-star selection and Smack Down's superstars collection of their own.
The first match will be a 5-on-5 showdown for the male wrestlers category. The women will also have representatives with their own version of a 5-on-5. Lastly, there will also be a 10-on-10 Series Elimination bout involving tag teams from either side.
Raw execs Stephanie McMahon and GM Mick Foley are still mum on the dare as of this writing, but fans are almost sure that there's no way the pair is going to back down.
If the plan pushes through, WWE fans are the sure winners as they get to see their favorite wrestlers from both sides go up against each other.
For the Blue Team (SmackDown), the fans could see the likes of John Cena and Randy Orton represent the male stars; Becky Lynch, Nikki Bella, and Alexa Bliss for the women; and Heath Slater & Rhyno, The Hype Bros, and The Ascension for the tag teams.
Team Red (Raw), on the other hand, could bring in Roman Reigns, Seth Rollins and Rusev; along with Charlotte, Sasha Banks, and Bayley; and the New Day, Luke Gallows & Karl Anderson, and Sheamus & Cesaro.
This new formula for the WWE "Big Four" PPV event is a good twist and can only draw more interest from the fans. This could also help both of the brands improve on their ratings.
Goldberg Comeback Update
Bill Goldberg recently let his fans know that he'd be at the next Monday Night RAW to give his response to the challenge of Paul Heyman to give Brock Lesnar a rematch.
From then on, reports have surfaced that the match between the two is already in the works and would take place at the Survivor Series.
According to the The Wrestling Observer Newsletter, the contract negotiation for Goldberg's return started weeks ago and it has been settled just last week. And the deal would, indeed, include the much-talked about Lesnar-Goldberg rematch at the upcoming WWE event.