George R. R. Martin Says Life is Meaningless, Full of Pain – Uninspired to Finish Sixth ASOIAF Novel?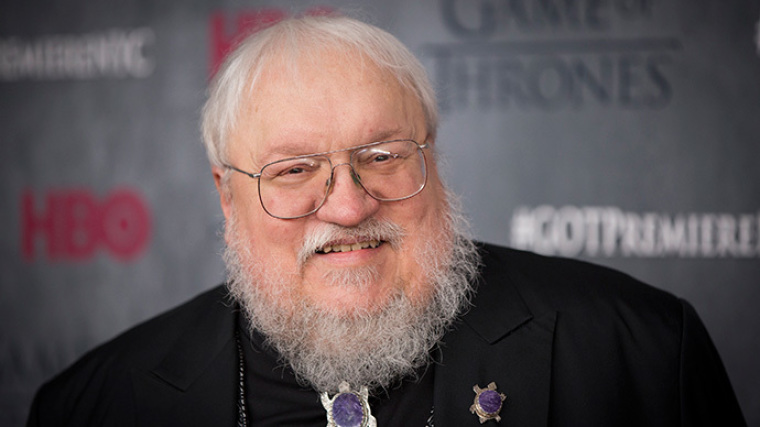 Some fans speculated that George R. R. Martin is again out-of-focus to work on "The Winds of Winter" (TWOW), the sixth novel of the epic fantasy series "A Song of Ice and Fire" (ASOIAF). The concerns surfaced after the bestselling author wrote on his online journal that "life is meaningless and full of pain."
Uninspired to Work on TWOW?

GRRM, who is a self-confessed football and baseball fan, made the journal entry after the New York Giants and the New York Jets suffered "painful loses," alongside with the New York Mets who got eliminated in the wild card game. The 68-year-old novelist specified on his post that sports are making him feel unhappy in the past days.
Martin's post ignited speculations that he is again too distracted to finish the sixth novel. One fan commented on Martin's post that he hopes the NFL and MLB games will not distract the author from finishing the sixth book.
The concerns have basis considering that the author cited distraction last year as a reason why he kept on delaying the publication of the highly anticipated book. It can be recalled that GRRM told Indiewire that he failed to finish TWOW not because of writer's block, but because of distraction.
TWOW's Release Date

As of writing, there is still no official update about the publication date of TWOW. Speculations surfaced last month that the sixth novel will hit bookshelves on March 2017. However, GRRM's publishers, the HarperCollins and the Penguin Random House, both issued statements debunking the rumored release date.
The publishing companies stated that there is no truth to all TWOW publication dates listed online. They added that they will announce the official release date as soon as GRRM completes the book.
GRRM's Latest Ventures

While waiting for TWOW to come to bookstores, avid ASOIAF fans can read an excerpt from the sixth novel by purchasing "A Game of Thrones: Enhanced Edition" at iBook. The enhanced digital version of the first ASOIAF novel provides exclusive access to the "Theon Greyjoy" chapter of TWOW. The new digital version is available at $8.99.
In addition to the fancy digital edition, an illustrated hardcover edition of "A Game of Thrones" will also hit bookshelves on Oct. 18 as part of the first novel's 20th anniversary celebration. The new book contains high-quality illustrations from an all-star roster of fantasy artists.
The illustrated edition is available in deluxe and special box editions. For packages, preorders and price details, please check out the Christian Post's previous report.