'The Young and the Restless' Spoilers May 4 to 8: Adam Fights With Both Billy and Nick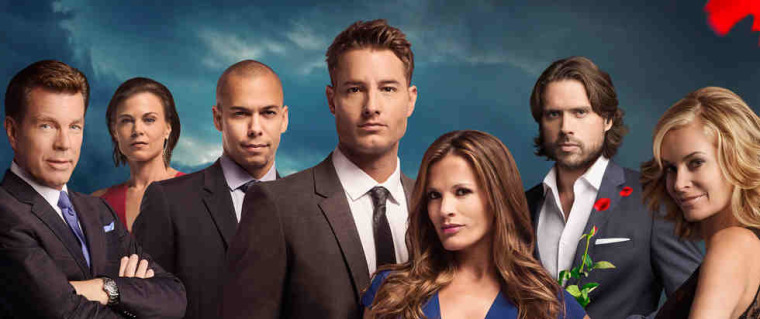 Last week on "The Young and the Restless," Mariah tells Sharon that she knows she didn't kill anybody. Overwhelmed, Sharon hugs her. Later, Michael arrives with test results and Dylan asks him what the findings are. Michael says that there were traces of latex with Sharon's fingerprints, which means they could have been planted.
On the rooftop deck, Kevin tells Summer and Noah that Mariah says there is new evidence that proves that Sharon is being framed. Downstairs, Abby and Kyle arrive for the wedding, and they too learn about the new evidence via a text message.
As Chelsea prepares to make her entrance, she sees "Gabriel" on the stairs. She joins Billy and the ceremony begins. Chelsea says her vows first, then Billy begins his vows by joking about her putting him in prison in Myanmar, but this time, she set him up again and his new prison would have been a marriage to her.
"Do you take this woman? No way in hell," Billy says, and he tells all the guests that Chelsea got intimate with Gabriel. Chelsea protests that it happened only once and that it was a mistake. "Gabriel" interrupts, and Billy says that he hopes he and the con artist live happily ever after.
Here are "The Young and the Restless" spoilers for May 4 to 8:
May 4 (Monday): Adam clashes with both Billy and Nick; Victoria offers Billy comfort; Ashley gives Abby a warning.
May 5 (Tuesday): Jack gains the upper hand with Kelly; Kyle considers his relationship with Summer; Mariah gets angry at Nick.
May 6 (Wednesday): Victor makes trouble for Sharon; Joe goes all in with Avery; an unexpected turn of events rattles the Abbotts.
May 7 (Thursday): Michael does something risky; Phyllis talks to Avery; Sharon gets a surprise from Dylan.
May 8 (Friday): Neil opens up to Nikki; Cane gives Lauren support; Devon and Hilary make a decision.
"The Young and the Restless" airs on Mondays to Fridays at 12:30 p.m. on CBS.