Travis Scott Pleads Guilty to Disorderly Conduct Following Concert Riot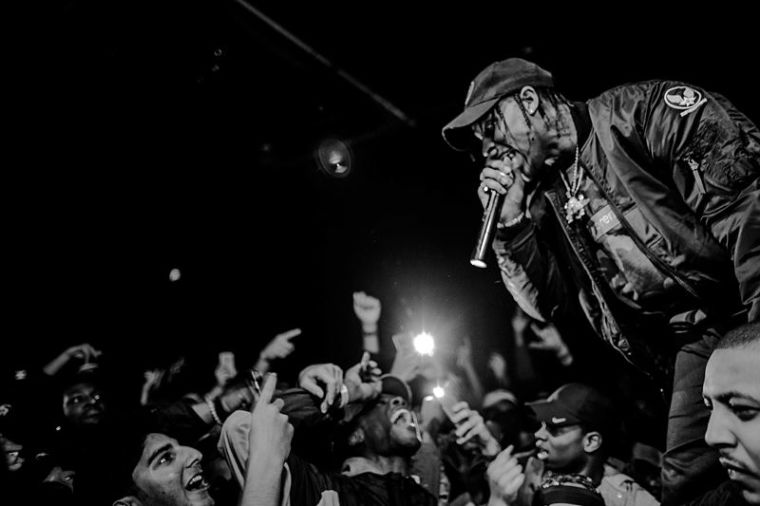 Travis Scott pleaded guilty to disorderly conduct in relation to an incident at his Arkansas concert in May.
According to Scott's attorney John Nelson, the "Pick Up the Phone" rapper — whose real name is Jacques Weber — accepted a plea deal on Jan. 12. Part of the agreement required Kylie Jenner's boyfriend to pay $6,825.31 to two people who claimed they were injured at the concert, as well as $640 in court-associated costs.
Prosecutors also dismissed two of the serious charges filed against Scott, which included inciting a riot and endangering the welfare of a minor. Scott agreed to pread guilty to disorderly conduct, while both misdemeanor charges were dropped.
Scott is notoriously known for his rowdy life performances. Following the concert riot in May, Rogers Police Department spokesman Keith Foster told PEOPLE that Scott encouraged his audience to rush to the stage and break security protocol.
"During the rush to the stage several people were injured, including an employee from the security company hired to help monitor and control the crowd, and a member of the police department," he said. "The injured subjects were treated at the AMP by members of the Rogers Fire Department and Mercy Medical."
News of the musician's guilty plea comes just days after he and Jenner welcomed their first child. Their daughter Stormi was born on Thursday, Feb. 1. A source recently revealed to Us Weekly that Jenner is "loving starting a family" with her beau, whom she started dating in April of last year.
An insider close to the couple also revealed that while they are not living under one roof yet, Jenner and Scott have been co-parenting really well. Scott still does his usual routine in the day but he also "helps Kylie out at night."