U.K. Prime Minister Theresa May Tells How Her Faith Sustained Her Through Her Childlessness
Britain's Prime Minister Theresa May has revealed that her faith helped her a lot in bearing the reality that she cannot have children.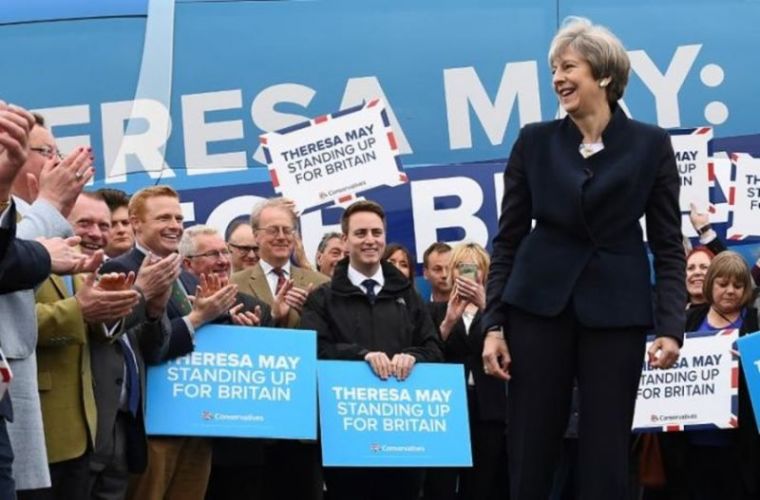 The British leader spoke genuinely about her emotions on not being able to have children during an interview with LBC Radio, The Telegraph reported.
The prime minister has been married to Philip May since 1980 and was unfortunate not to have children. May revealed that being unable to have kids was very "sad" for her and her husband.
"It's been very sad, it just turned out not to be possible for us," said the 60-year old. "Of course we are not the only couple that finds ourselves in that situation and when you do I suppose you just get on with life."
She said they have "nephews and nieces" who help them cope with their situation.
The prime minister also talked about the devastating loss of her parents when she was 25 years old. May's father died in an accident while her mother perished from an illness, according to The Express.
"Suddenly there I was without the two people who had brought me up and had meant so much to me throughout my life," May said. "It did have an impact."
But she credited her husband for being a "rock" and her faith for keeping her standing amid the difficult times.
When asked if her being unable to bear children might have affected her faith, she said it was the opposite.
"I think my faith helped in just being a support there for me," said May.
"It's difficult to explain in simple words, but actually the faith was there and did provide support for me through those difficult times," she said.
May recalled how her parents taught her to do "her best" in whatever situation she may find herself in.
"Things happen, sometimes people face horrendous changes in their life and horrendous tragedies – far beyond what we are talking about for me," said the prime minister.