Volkswagen T-Roc Cabriolet: First Convertible SUV Confirmed For Production And Release By 2020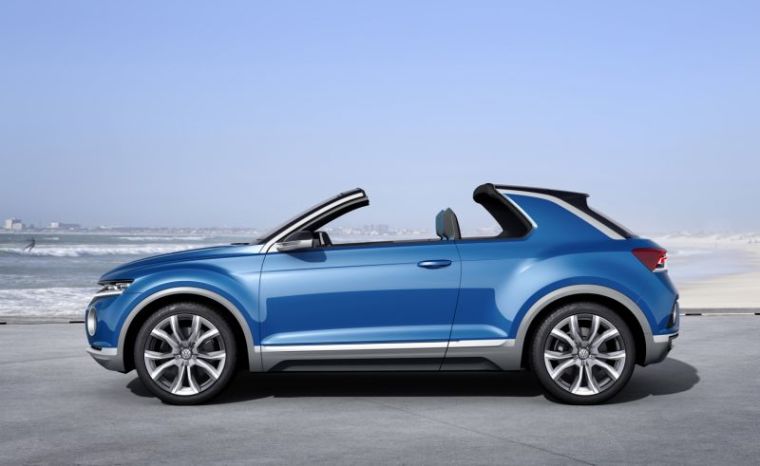 Considering their reputation for the designs of their vehicles, Volkswagen shows no signs of stopping as recent reports have revealed that the automaker has confirmed the production of the Volkswagen T-Roc Cabriolet. The convertible SUV is expected to change the tides for the market once it released in 2020.
"Volkswagen is evolving into an SUV brand. The T-Roc is already setting new standards in the compact SUV segment," said Volkswagen's chief executive officer Dr. Herbert Diess in a statement. With the cabriolet based on the T-Roc, we will be adding a highly emotional model to the range. I am especially pleased to note that we can count on the Osnabrück team's decades of experience with convertibles. The Osnabrück plant now has bright prospects for the future."
Investing a little more than $100 million, Volkswagen is expecting to take the SUV competition in the market by storm. The production will begin in the Osnabrück plant, where the groundbreaking design and innovative technology will be integrated to make the Volkswagen T-Roc Cabriolet. Assembly and logistics will also be carried out in the same site, with production of up to 20,000 vehicles per year is also planned.
The decision to move forward with the T-Roc Cabriolet seems to have been inspires by the Volkswagen Tiguan, which brought the automaker considerable success when it released. Further reports on the matter reveal that the German auto giant is also planning to expand their SUV portfolio, as they are targeting to sell vehicles that are 40 percent SUVs by 2020 and around the same that the T-Roc Cabriolet is expected to be released. While there is no official pricing and specs released yet for the highly anticipated SUV, the convertible roof alone is expected to bring in the consumers.
More information is expected to be released in the coming months, so fans are advised to stay tuned for more updates.