'Winds of Winter' News: Release Date Will Not Be This Year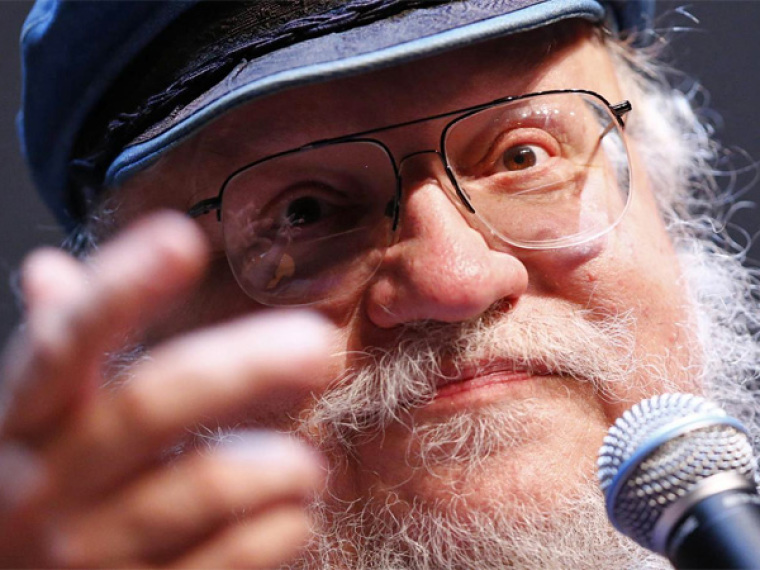 With the confirmation that the next and highly anticipated season of "Game of Thrones" will not be released until 2019, the fans held out hope that at the very least, the next book in the series by George R.R. Martin will be released sometime this year. However, recent reports reveal that the release date of "Winds of Winter" might still be years away.
According to reports, the seeming confirmation that "Winds of Winter" will not see the light of day this year came when a fan asked about the writing timeline that Martin has planned for his books. Martin revealed that he was close to finishing the first volume of the spin-off series "Fire and Blood," which is based on the House of Targaryen. Specifically, Martin revealed that the first volume of "Fire and Blood" will be released before "Winds of Winter," with the second volume of the spin-off set to be released after. This likely means that "Fire and Blood" volume one will hit the bookstores sometime this year, and unfortunately, this also means that "Winds of Winter" will likely be delayed to 2019.
"F&B will be in two volumes. Vol 1 before [The Winds of Winter], vol 2 after," Martin said in a statement, as reported by Time. "The first volume should be completed soon. The second is hardly begun...Most of FIRE & BLOOD consists of the 'sidebars' I originally wrote for THE WORLD OF ICE & FIRE. Abridged versions of some of those pieces appeared as 'The Princess and the Queen,' 'The Rogue Prince,' and 'The Sons of the Dragon,' but these are the full versions, together with some chapters that have never appeared anywhere."
Despite the disappointment, there is still reason to be excited about the first volume of "Fire and Blood." It might not be "Winds of Winter," but the fans maintain that anything about the Targaryens will likely be interesting. More information is expected to be released in the coming weeks, so fans are advised to stay tuned for more updates.