Xbox 720 Specs: Release Rumors Suggest Features Will Include 8-Core Processor, 8GB RAM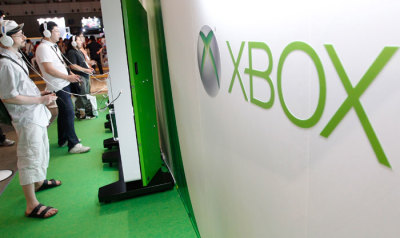 New Xbox 720 specs rumors have emerged this week from gaming website VGLeaks. The website claims to have a full system overview of the alleged Xbox 720, and the rumored features have got console and gaming fans excited.
VGLeaks released on Monday a diagram showing how the consoles' various components interact. It also purported to show numerous specifications.
The Xbox 720, according to the specs, will be released with a powerful eight-core CPU measuring 1.6GHz. This indicates that the device will be able to handle impressive multitasking capabilities, and allow users to zip through big gaming titles.
However, others have reported that the Sony PlayStation 4 could wipe the floor with the proposed specs of the Xbox 720. Sony is rumored to be planning an AMD A10 APU quad-core unit that would produce more power than the Xbox, and will offer 1.84 teraflops. In comparison the Xbox has been rumored to offer just 1.23 teraflops. But of course both are just rumors at this stage.
The Xbox 720 could fight back with its larger RAM though. According to new and past rumors the Xbox 720 system will come with 8GB of RAM - if true that would be twice the amount of the PS4, according to previous rumors surrounding the device.
The Xbox 720 should also come with an 800 MHz graphics card, which is a big move up from the one in the present Xbox system of only 500 MHz.
The VGLeaks rumors also say the "Durango" codenamed Xbox will feature a high-end Blu-ray Disc drive as well as Gigabit Ethernet connectivity.
In other previous reports just prior to the E3 2012, a Microsoft executive, Yusuf Mehdi, wrote in a blog about the Xboz 720 saying: "We've got ideas for making all the entertainment you love more personal, interactive and social across the devices you love—and on the phenomenal Windows 8 devices that are to come."
Here is a previous video on the Xbox 720's rumored specs:
XBox 720 Review