YEEZY Boost 750 'Light Brown' Raffles & Shopping Tips: How to Own a Pair of Kanye West-Adidas Originals High-Top Sneakers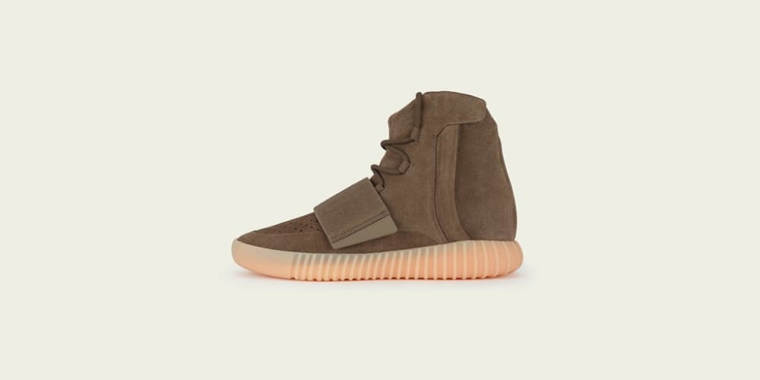 The "Light Brown" colorway of the YEEZY Boost 750 is officially coming to select retailers tomorrow, Oct. 15. Unfortunately, getting a pair of the highly anticipated Kanye West-adidas Originals kicks would not be easy due to the very limited stocks.
The adidas Confirmed app opened for registration for those who wanted try to reserve a pair of the YEEZY Boost 750 at their nearest local adidas store. However, the app registration already closed on Wednesday. Sneakerheads who missed out the registration can still order a pair of the high-top sneakers at adidas.com on Saturday, or purchase the shoes from chosen retailers worldwide.
In-Store & Online Raffles
If you want to get a pair of the new YEEZY Boost 750 this weekend without paying re-seller prices, the best thing to do is to join online and in-store raffles. Here's a roundup of some stores that offer raffles for the YEEZY Boost 750 in "Light Brown" colorway.
1. Social Status. This footwear retailer will give you a chance to own a pair of YEEZY Boost 750 through its online and in-store raffles. To enter the raffle, one must follow the mechanics listed on its Instagram account. The raffle will end today, Friday at 5:00p.m.

2. DTS. This sneaker supplier also runs an in-store raffle until 6:00p.m. today. Customers who want to participate must visit its store, present a valid ID and fill out a raffle ticket. Winners will have the opportunity to buy a pair of YEEZY Boost 750.
3. A Ma Maniere. This store is also holding a raffle for the YEEZY Boost 750 both online and in-store. Customers should head to the store's blog to enter the raffle. Deadline of entries is today at 5:00p.m.
4. Extra Butter. This boutique holds in-store raffle for those who wanted to get the chance to purchase the sought-after sneakers. The raffle will close today at 6:00p.m.
5. RSVP Gallery. This retailer is also conducting an in-store raffle due to limited quantities of stocks. Winners will be given the chance to purchase the sneaker at $350.
Online Shopping Tips

Aside from raffles, regular online shopping is another ideal way to own a pair of YEEZY Boost 750. Sites like adidas, Eastbay and Kith NYC will drop the shoes on Saturday in an unannounced way, therefore, one must be a faster online shopper.
Jake Woolf of GQ suggested that sneakerheads should check their internet connection ahead of the release of the YEEZY Boost 750 to ensure faster online shopping. He also added that buyers should prepare their credit card info before the shoe drops and avoid refreshing the site when shopping.