5 things to know about the George Floyd protests and riots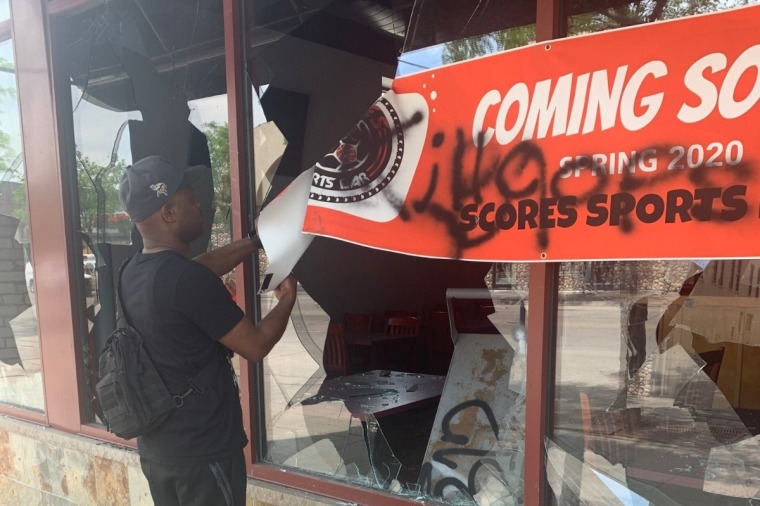 Looting creates more black victims of injustice 
When looting happens, those actions don't go without victims. 
In the wake of the looting are business and property owners left to pick up the pieces of their smashed buildings and stores even though they had nothing to do with Floyd's death or any other act of injustice.
A number of those victims are African Americans themselves. 
"My heart just broke, looking at all my hard work gone. I felt like I was violated," Princess Pope, owner of the Guns & Roses Boutique in Dallas, Texas, told Forbes. 
Pope was set to reopen her shop after having been closed since March because of coronavirus. But it was looted last Friday along with other shops on the street. 
In Washington, D.C., Jessica McClain, owner of The Black & White Look Optical eyewear store, said that about 90% of her store's inventory was smashed because of looting, noting that all of the store's showcases were glass. 
"They pretty much used bricks and hammers," she told WTOP.
In San Leandro, California, hundreds of protesters stole about $90,000 in muscle cars from a car dealership. The Los Angeles Times reports that about 80 cars were stolen.
The Associated Press reports that over 10,000 people have been arrested in relation to the recent protests and violence across the nation. 
According to AP, Los Angeles accounts for more than a quarter of the national arrests, many of which are for low-level offenses such as violating curfew or failure to disperse. However, hundreds have been arrested on burglary and looting charges.