Atheist group demands sheriff stop promoting jail baptisms after nearly 40 inmates baptized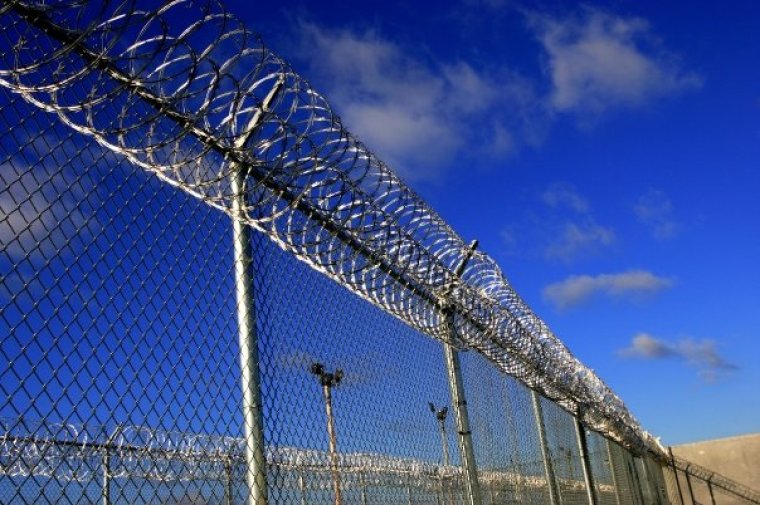 One of the nation's leading atheist organizations has demanded that a sheriff in Indiana quit promoting Christianity on social media and baptizing inmates at a detention center.
Decatur County Sheriff David Durant's office has overseen multiple overtly Christian events and ministries at the detention center and celebrated these gatherings on his Facebook page.
In response, the Wisconsin-based Freedom From Religion Foundation sent multiple letters of complaint to Durant regarding his office's promotion of Christianity and evangelism efforts.
The Christian Post reached out to the sheriff's office and learned that Durant lost an election last November and was replaced by Sheriff Bill Meyerrose, who took office at the first of the year.
Meyerrose told CP that he had not seen the FFRF complaint letters and doesn't yet have a specific response to them, though he was familiar with baptisms having been held at the detention center before he took office. 
On Dec. 29, the official Decatur County Sheriff Facebook page posted photos from an event at the Decatur County Detention Center celebrating the baptisms of several inmates.
"What a great way to celebrate Christmas and a New Year! DCDC Chaplain Dave Burnett along with REC members baptized nearly 40 men and women after a personal, public profession of Jesus Christ in their lives," read the post.  
"Over the past four years, nearly 300 men and women have given their life to Jesus Christ while incarcerated at the Decatur County Detention Center. All glory to GOD!"
Last week, FFRF Staff Attorney Christopher Line wrote to Durant to protest the promotion of Christianity and baptism events, arguing that "the Sheriff's Office has continued to push Christianity onto inmates."
"The DCDC is actively coercing inmates to participate in its religious programming, which is rampant throughout the Department. Any inmate aware of the DCDC's official support for, and celebration of inmates participating in, religious programs will not feel free to decline to participate," Line wrote in the January letter.
"This is constitutionally impermissible. The government cannot legally itself host sectarian religious events in its facility, or promote them in its official capacity. Nor can it use a County corrections center, with a literal captive audience, to proselytize and convert inmates to Christianity."  
Line previously wrote a complaint letter outlining multiple instances of the sheriff's office hosting Christian events, celebrating baptisms and posting Bible verses to its Facebook page. 
"Multiple concerned Decatur County residents have reported that the Decatur County Sheriff's Department has been promoting religion and explicitly affiliating itself with Christianity," wrote Line.
"We write to ensure that the Decatur County Sheriff's Department ceases its promotion of, and official affiliation with, Christianity on its official social media pages and through its religious events, programs, and activities in violation of the Establishment Clause of the First Amendment."
Line contends that while "the DCDC may permissibly accommodate the free exercise rights of its inmates by providing opportunities for religious worship, Decatur County and its employees may not organize, promote, or participate in these religious events and programs."
"Government employees can worship, pray, or quote any religious text they wish when acting in their personal capacities. But they are not permitted to use the machinery of a government office to advance their personal religion," continued Line.
"To avoid further Establishment Clause concerns and to protect the rights of its inmates and the general public, the Decatur County Sheriff's Department must refrain from promoting religion on social media and cease its coordination of religious programs and events."