6 times 'family-friendly' drag shows exposed kids to sexual content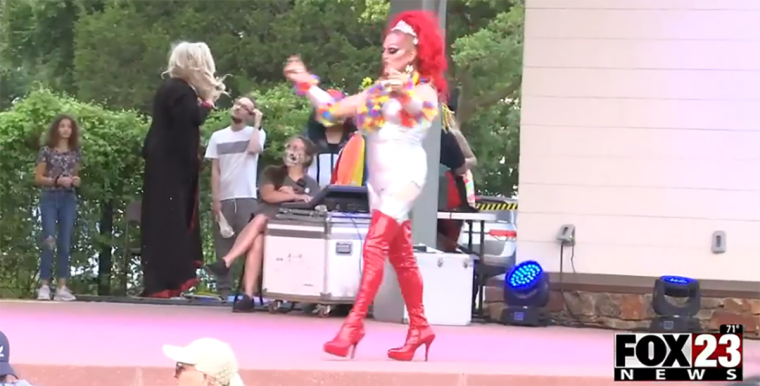 Oklahoma Pride Event marketed as family-friendly featured men in thongs 
A September 2022 Pride event in Bartlesville, Oklahoma, was reportedly the largest of its kind in the town. While the organizers of the event claimed it was family-friendly, a group of protestors decried one of the performances as inappropriate for the many young children in te audience. 
Tulsa news station Fox 23 reported at the time that Pastor David Grisham drove from Texas to protest the event event alongside 20 others who were behind a barrier. 
"They're exposing adult subjects to little children. You can't take a kid to a rated R movie, but you've got a rated R performance that's going to take place," said Grisham. 
Morgan Lawrence-Hayes of Oklahomans For Equality Bartlesville, the organizer of the event, asserted that it was family-friendly. She told Fox 23 at the time that she believed protestors took more of an issue with men wearing drag costumes than the content of their performances.
"You're going to see a lot of uplifting and inspiring numbers from these queens, it's really meant to be a unifying experience and just a fun upbeat positive performance for everyone," Lawrence-Hayes said. 
According to The Washington Times, the drag show performance featured grown men in thongs who partially exposed themselves to children. The event also allowed children to give dollar bills to the performers as they danced.