6 times 'family-friendly' drag shows exposed kids to sexual content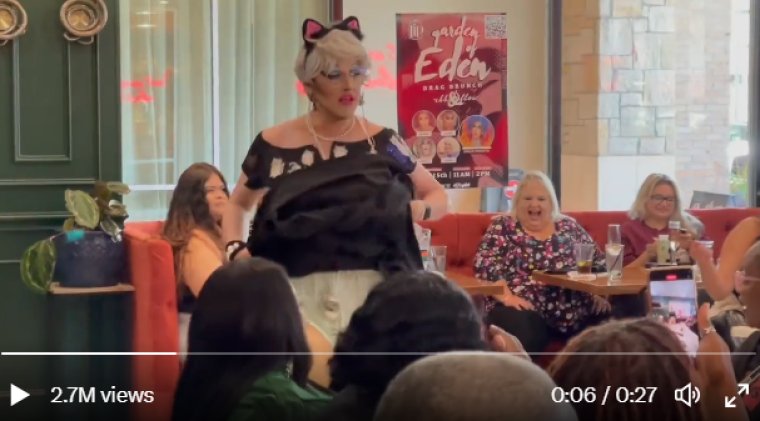 Young girl at restaurant's drag event watching sexually suggestive performance 
A viral video of an "all-ages drag brunch" performed at the Ebb & Flow restaurant in Plano, Texas, last October showed a drag performer lifting his skirt and lip-synching to the song "P----" by Lady in front of a little girl. 
"My p---- good, p---- sweet/ P---- good enough to eat ... / f--- me all night," the song played as a shocked underage child looked on.  
The video, filmed by Blaze TV Host Sara Gonzales on Oct. 18, 2022, also shows the drag performer dancing suggestively as the girl and other women watch from a booth. As The New York Post reported at the time, the event was marketed as being appropriate for all ages.