A second chance for female slaves, orphans and abuse victims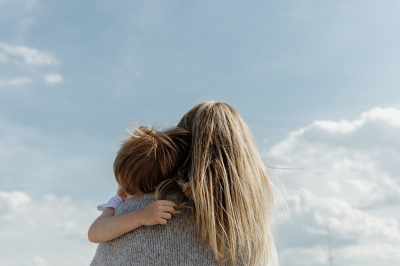 International Women's Day is extra special for me because my story began in Eastern Europe, where I was born to an unmarried teenager. I was adopted internationally by an American family, and I flourished in my new home. My husband and I are in the process of our own international adoption and look forward to welcoming home a child from India later this year.
I realize the stories of many girls in similar circumstances didn't end up like mine.  This compels me to advocate for vulnerable women, children, and families throughout the world. International Women's Day also gives Christians an opportunity to rightly honor and celebrate women, but also to be reminded of God's deep care for women who suffer abuse and violence.
The numbers are staggering: The United Nations estimates approximately 142.6 million girls went missing globally in 2020 due to gender-selective abortions, abandonment, or intentional murder. Painfully, this number doesn't include the millions more girls who are abused physically or sexually. This happens all over the world where cultures have lesser views of women, particularly in India and China where there is a strong cultural desire to have a boy instead of a girl.
But where I've seen harm, I've also seen hope in how God cares for these women. One example is the organization I work with, Lifeline Children's Services. They work with Tara Manogarom and the Steps Home for Girls in India, and their story is deeply compelling.
Tara and her late husband, Isaac's, marriage was countercultural because they were at different levels of India's caste system. After they were married they discovered that Tara couldn't have biological children, so they did something else revolutionary for India at the time: they adopted a baby girl, Sitara (which means "Little Tara").
The Lord impressed upon Tara's heart how girls in India were being mistreated, especially in big cities where day laborers would sell themselves and their families into indentured servitude to construction companies. However, if the parents died, the girls would become the property of the company.
Compelled by their Christian faith, Tara and Isaac began to purchase girls out of slavery, out of abusive situations, and out of living in the streets. Together, they founded the organization Steps Home for the Girl Child, and though Isaac sadly died of COVID in 2020, Tara continues to run the house for 19 girls.
You may not be able to build and run a house for girls in India, but how can we care for women and girls wherever we are? As the precedents in Roe v. Wade have been reversed, there are even more women with practical needs we can help meet. We should seek to help care holistically for women, while also sharing the good news of the Gospel. Scripture tells us that God cares for women, and we are precious in His sight.
As we care for women, we must begin on our knees. Pray that the Lord will open more doors to serve women, children, and families. Pray for the Church to understand and fulfill its role to uphold the dignity, worth, and value of every single woman and to faithfully serve them. Pray for abortion and abuse around the world to end, and for the Lord to convict and change the hearts of those who hurt and devalue women. Pray for the women who have been hurt so that they might find healing.
But we must couple our prayer with action. Each one of us has been entrusted with different timelines, talents, and treasures. So, whether you run a girl's orphanage in India, are a social worker in Indiana, or are a ministry leader at your local church, you're making a difference. And for all of us, may our hearts be compelled by God's deep care to honor women and do as the Bible says to "bring justice to the fatherless [and] plead the widow's cause." May our lives and actions proclaim that women and girls are deeply valuable to their Father.
Chelsea Patterson Sobolik serves as the Senior Director of Policy & Advocacy. Prior to joining Lifeline, she was the Director of Policy for the Ethics and Religious Liberty Commission (ERLC). Previously, she worked on Capitol Hill on pro-life policies, domestic and international religious freedom, adoption, and foster care issues. Chelsea has been published at the Wall Street Journal, USA Today, The Gospel Coalition, Christianity Today, and others. She is the author of Longing for Motherhood – Holding onto Hope in the Midst of Childlessness, and a forthcoming book on women and work. She has a B.A. in International Relations from Liberty University, and lives in Washington, D.C. with her husband Michael. She and Michael are in the adoption process, and are looking forward to welcoming home a child from India.