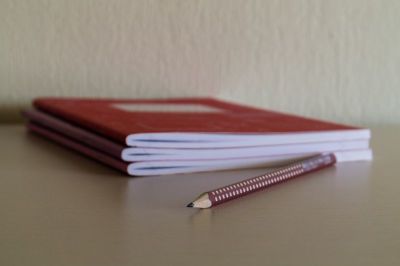 America is in the midst of a culture war that has fractured social trust. While Americans may not be on the battlefield at home, it increasingly feels like a war is raging for the American heart, mind, and soul. Americans are growing weary of a culture that feels chaotic and negative, and increasingly suspicious of its leading institutions.
Among those institutions, religious spaces are often viewed as ammunition factories in the culture wars or as bunkers for like-minded combatants. Others argue that these spaces offer valuable—if not crucial—incubators of public goods and virtue, and much-needed spaces of belonging.
At their best, these spaces can play a key role in developing a new civic vision of principled pluralism. As defined by philosopher James Skillen, principled pluralism brings different, and even contradictory, perspectives together in the search for justice and the common good. It allows for genuine disagreement without degenerating into the toxic rhetoric that so often passes for debate today.
Independent schools, especially religious schools, are one area that many sadly overlook as a possible incubator of principled pluralism.
Think tank Cardus has been collecting data on American high school graduates since 2011. The Cardus Education Survey has found, for example, that religious school graduates make more charitable donations and are, in some cases, are more likely to have volunteered than public school graduates. Graduates from Protestant schools are much more likely to go on a social service trip and to donate money or goods to an important cause or organization. Catholic school grads are the most consistently positive on giving and volunteering, showing a higher likelihood of volunteering outside their congregation and donating to charity. In other pro-social behaviors, such as political interest, trust in organizations, and an obligation to participate in civic affairs, religious independent school graduates largely match the levels of engagement of public school graduates. In brief, the culture of suspicion independent religious schools face works against efforts to tame the American culture war.
But it's not just the broader culture that needs to reconsider the value of religious schools. Christians need to do so as well.
Cardus collaborated with Barna Research recently to survey 650 Protestant and Catholic clergy to gather their perceptions and experiences of education, child development, and spiritual formation. Perhaps our most important finding is that churches, parents, and schools are not speaking to one another about education nearly enough.
In fact, the majority of both Protestant and Catholic clergy say they haven't had a question from a parent in the last year about what school might be best for their child. Of those Protestant pastors who have been approached, just 48 percent said they recommended an independent Christian school. Only two percent of mainline Protestant and 14 percent of non-mainline pastors have addressed school choice in a church setting in the past year, though 19 percent of mainline and 30 percent of non-mainline pastors did so in another setting.
Catholic priests were much more likely to recommend Catholic schooling (90 percent). They were also more likely to address school choice in any setting, possibly because of historical links between Catholic churches and schools.
Places of worship also offer important community spaces where parents, teachers, and church leaders gather to develop a shared sense of meaning in the midst of societal tension and confusion. However, our recent survey of church leaders shows fracture within the church. Faith leaders are withdrawing from key conversations with both parents and teachers on education and faith formation. Further, their hesitation to recommend religious schooling suggests a lack of information about the valuable contributions these institutions make, and the need for stronger relationships among churches, parents, and schools.
Building a society that is deeply diverse and "just" means thinking about those particular spaces or communities of practice that are poised to help cultivate important civic virtues. Religious schools and places of worship, at their best, offer vital seedbeds of belonging, trust-building, and civic formation for principled pluralism. As communities of practice and belonging—based on shared norms and values—these spaces are important incubators of human flourishing, civic virtue, and yes, principled pluralism too.
But faith spaces don't automatically translate into spaces of grace. Faith communities must come to understand their role, think critically about the challenges before them, and collaborate with one another. Faith leaders play a vital part in driving the needed conversations and collaborations, even in—and perhaps especially in—the sensitive areas of education and civic formation.
Ray Pennings is executive vice-president of think tank Cardus.