Christmas Reminds Us That Life Isn't Digital
One recent Canadian study found that more than three-quarters of children under four in the country were spending too much time on technology.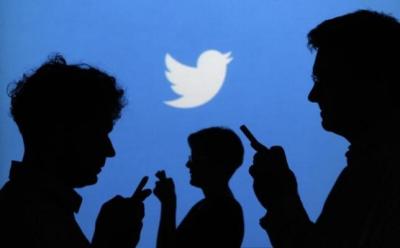 As a busy mother of three, I love the way that my smartphone helps make parenting easier, from appointment reminders to online shopping. But I'm also keenly aware that there's a potential downside to our increasingly digital lifestyles, especially when it comes to my children.
Having the world at their fingertips has its pluses. It's wonderful that they have access—duly safeguarded—to so much information that can help inform and inspire them. I want them to know how to take advantage of the access technology grants, to enrich their lives. However, there is growing concern from parents and professionals in childhood development and education alike that too much screen time is not healthy. Indeed, it can even be damaging.
One recent Canadian study found that more than three-quarters of children under four in the country were spending more time than was good for them with electronics or watching television.
"There is an industry out there that is marketing to families and parents that the screen might be a good thing ... but the evidence doesn't show that," said Valerie Carson, associate professor in physical education and recreation at the University of Alberta, in an interview.
"The evidence does show that it could actually be harmful for (learning and language development) and children really learn best through interacting with parents and caregivers," she added.
Hands-on, screens-off
Physical play and face-to-face interaction with others are two crucial aspects of learning that digital technology just can't provide. This need for ways to provide hands-on, screens-off opportunities for discovery has prompted a number of subscription services providing home-learning experiences for families.
It has also led me to become involved in the development of Activity Ark (https://activityark.com), which is specifically designed to help parents nurture their children's spiritual development. With a book, guided project, discussion guide, and related play elements, it's a convenient "Sunday School in a box" that brings the entire family together in a shared experience.
"Finally, something interesting enough to get my kids off my phone!" That was just one of the positive responses we have had from moms who have used the materials. In fact, we are so committed to creating a "digital-free zone" with Activity Ark that we have deliberately avoided the temptation to add an app or other electronic component to it.
We want it to be a gadget-free experience that not only encourages creativity, innovation and fine motor skills, but also connects those involved face to face and heart to heart—physically, not just virtually.
Experiencing God with us
This emphasis on the physical rather than just the virtual may be especially important when it comes to developing our children's faith. After all, the Christmas season reminds us that when God wanted to share the message of His great love with the world, He didn't just write signs in the sky. He sent His one and only Son in human form—in the flesh—to be one of us.
The Incarnation isn't just something we learn about, it is something we experience—it is "Immanuel, God with us," as we read in Matthew 1:23 (my emphasis). In the same way, I believe, we need to not just tell our children about God but live out what we believe in front of them.
I'm aware that means "walking the walk" and not just "talking the talk." It's one thing to invite my children to experience something like Activity Ark with me, but what about the rest of the time? Do they see me modeling what I profess? Do they see me reading the Bible, praying, seeking to apply my faith in the decisions I make?
And what example do I set with my own use of technology? Do I use it as a helpful tool to that adds to my life, or allow it to become a distraction that keeps me from real connection?
Ultimately, I want my children to know that faith is most fully experienced in-person, not online.
Barbe Morris is a mother of three who lives in Greenville, S.C. She is a founding member of Activity Ark (https://activityark.com), a faith-building subscription service for families. A "Sunday School in a box," Activity Ark was created for children ages 4-9, introducing them to significant Bible stories, reinforcing the lessons and values with a reading book, discussion materials, activity sheets, a hands-on project and a related toy or game.