Remembering the Mothers Who Didn't Get a Mother's Day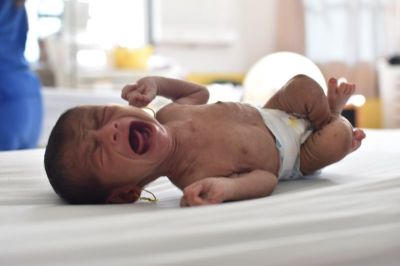 Hilda's mother sat exhausted and hopeless in her mud home, watching her baby cry as she had been doing all day. At 1 month old and only four pounds heavy, Hilda was severely malnourished, and her mother could not afford the formula or care she needed, no matter how hard she worked.
Hilda's story is not unlike many others in Guatemala — a country where nearly half of the population lives below the poverty line. And nowhere is the impact of this crippling poverty more evident than in the bodies of children.
Nearly 50 percent of Guatemalan children under 5 are stunted, according to the World Food Programme. It's one of the highest cases of stunting in the world, and the highest in Latin America and the Caribbean.
A lack of access to nutritious food leads children's bodies to not grow properly and their brains to not develop like a healthy child's should. Ultimately, it leads to death. Malnutrition is responsible — indirectly and directly — for one-third of global deaths of children under 5.
This was the case when our national partners found Hilda. Although she was a month old, Hilda only weighed 4 pounds, nearly half the average of a newborn baby's weight. At that rate, she was at high risk of serious stunting and possibly dying.
But one hot summer morning, everything changed.
Our partners took Hilda and her mother to a rescue center for malnourished children nearby. When the nurses saw her condition, they immediately took her in. After an evaluation, they began feeding her the lifesaving nutrients she needed.
Hilda's mother prayed the doctors would be able to save her baby, even though she knew she wouldn't be able to pay for the treatment. What she didn't know was that everything — from Hilda's transportation to the medical treatment center, her hospital stay, food and clothing and even housing for family members — had already been taken care of by generous donors. She wouldn't have to pay a dime.
For 10 years, World Help has been working with local partners in Guatemala to save children who are in severe danger of chronic illness and death because of malnutrition. In some instances, we have literally run into a village and rushed a baby across rivers and through muddy roads to get her the medical attention she needs. Our rescue program started in Guatemala with babies just like Hilda, but it has expanded to Haiti and Uganda. With the help of supporters and local partners, we have saved over 3,000 babies.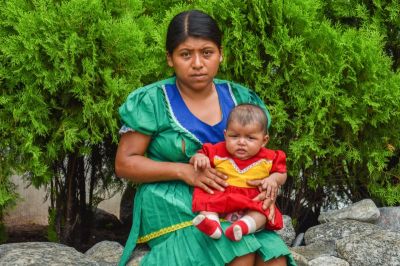 By the way, if you saw Hilda's before and after photos, you wouldn't believe you were looking at the same baby. She has a round, full face and is growing strong and healthy. Hilda and her mom also are not alone any more — our partners continue to provide care and follow-up check ups to assess Hilda's progress.
This past weekend, America celebrated Mother's Day. Collectively we spent billions of dollars to send our mothers flowers, candy and cards and make dinner reservations at fancy restaurants — but many mothers in places like Guatemala didn't even get a Mother's Day. For them, it was another day of striving to feed their children, even to the point of sacrificing their own health. If you asked them what they would've liked for Mother's Day, they would've told you all they wanted was to be able to care for their children.
While they might not be our mothers, we have the opportunity to help empower them to care for their children. It would be the best Mother's Day gift we could ever give them.
Noel Yeatts is an advocate for social justice and humanitarian needs around the world with more than 20 years of experience in humanitarian work. She is an author, speaker and the president of World Help, an international, Christian humanitarian organization. Follow her on Twitter and Instagram @NoelYeatts.